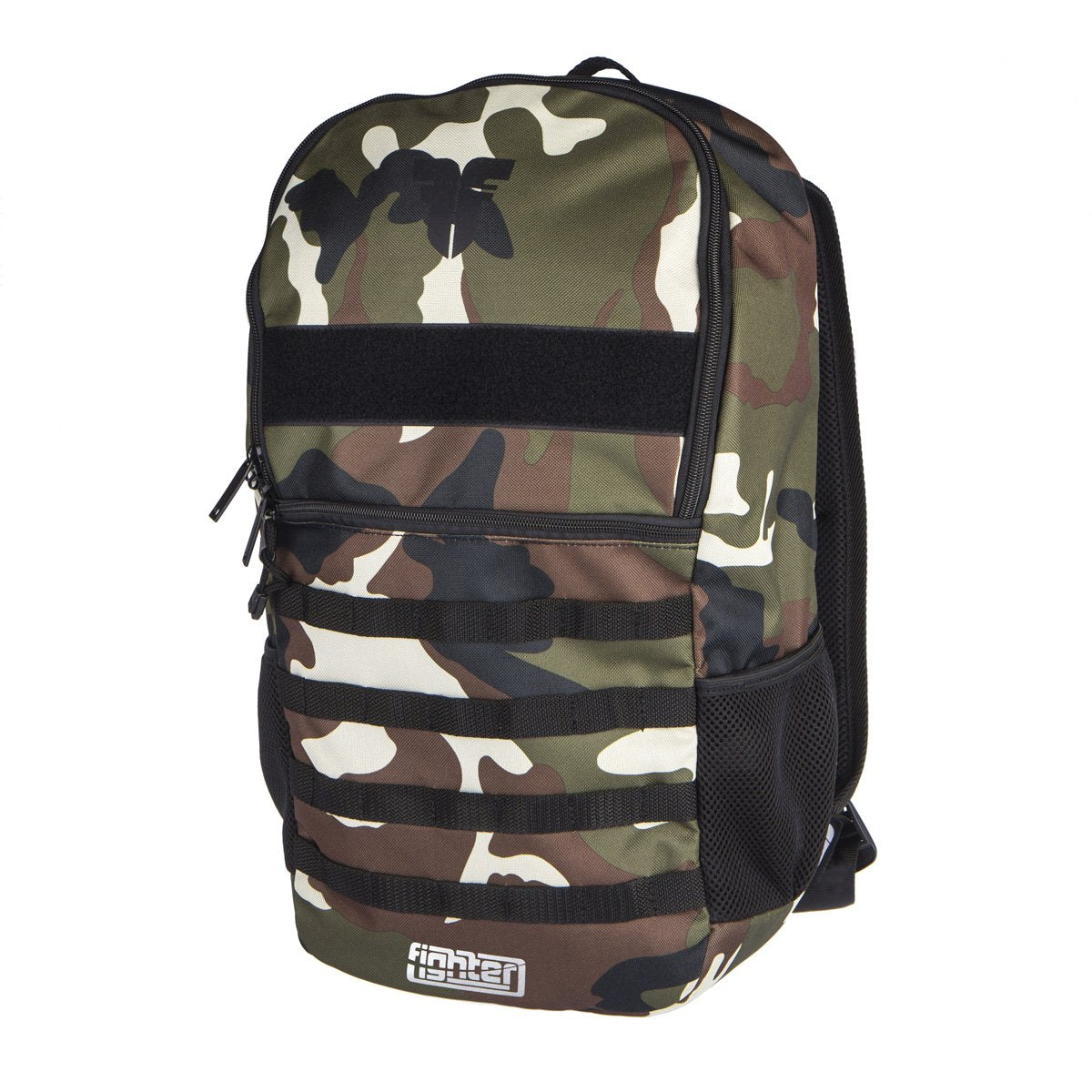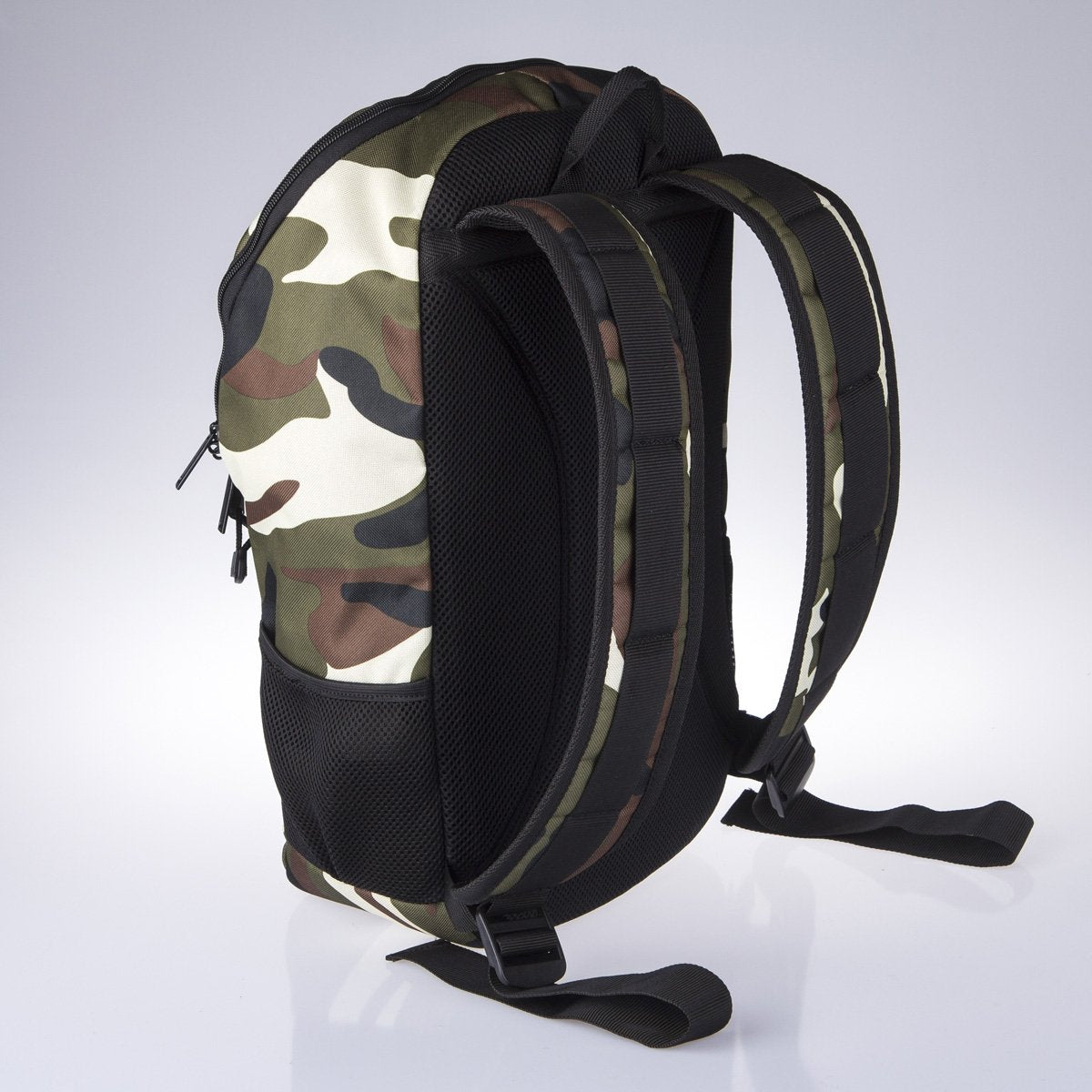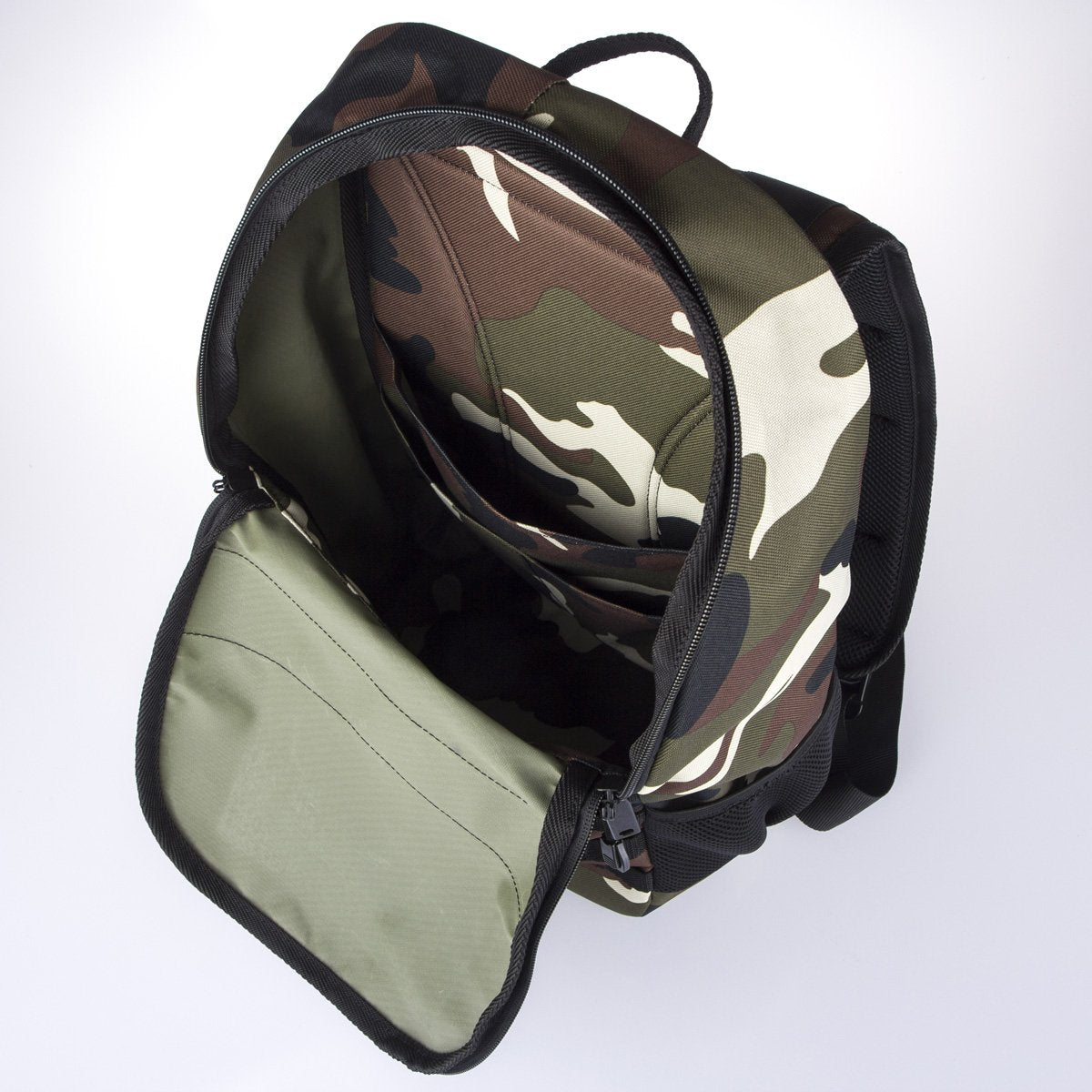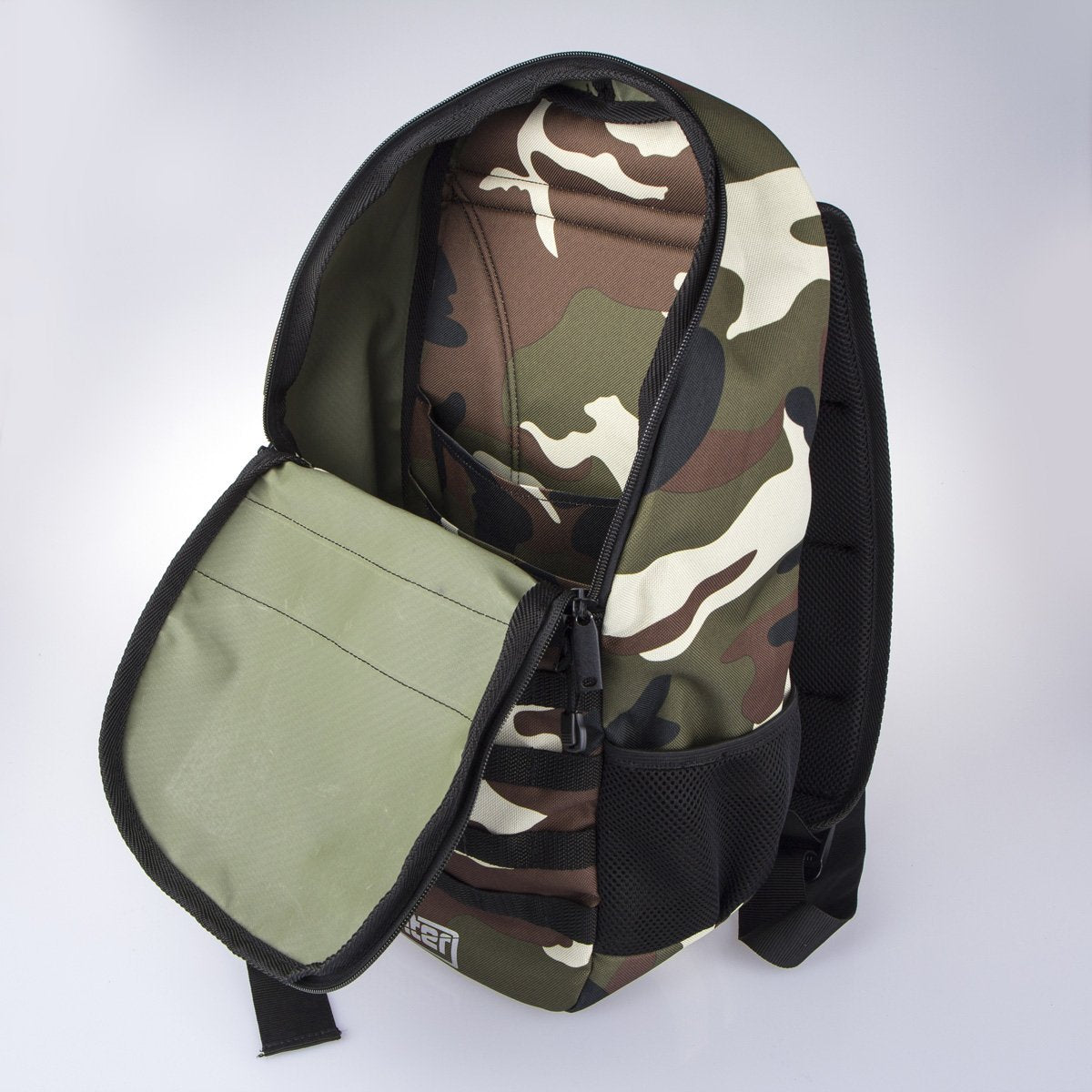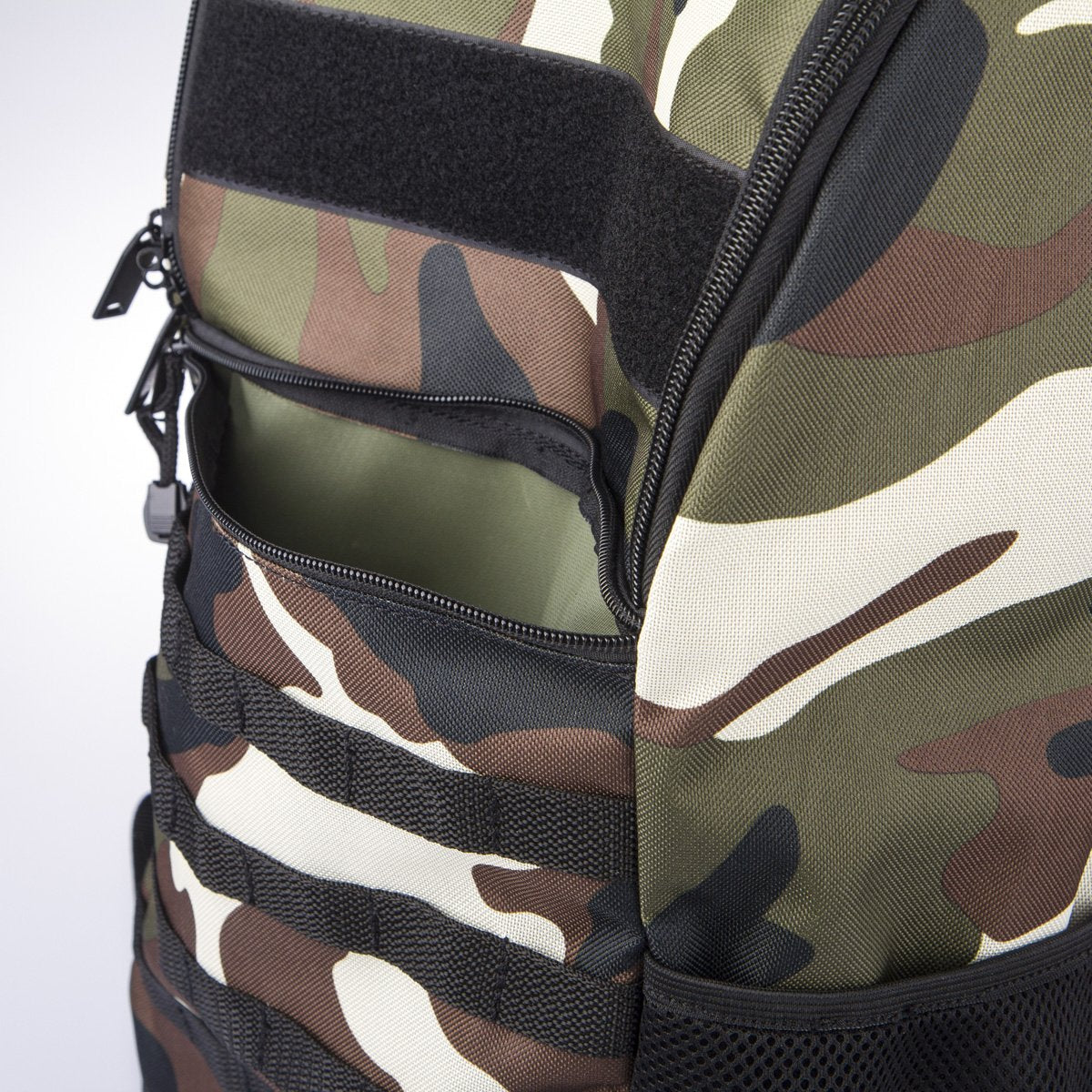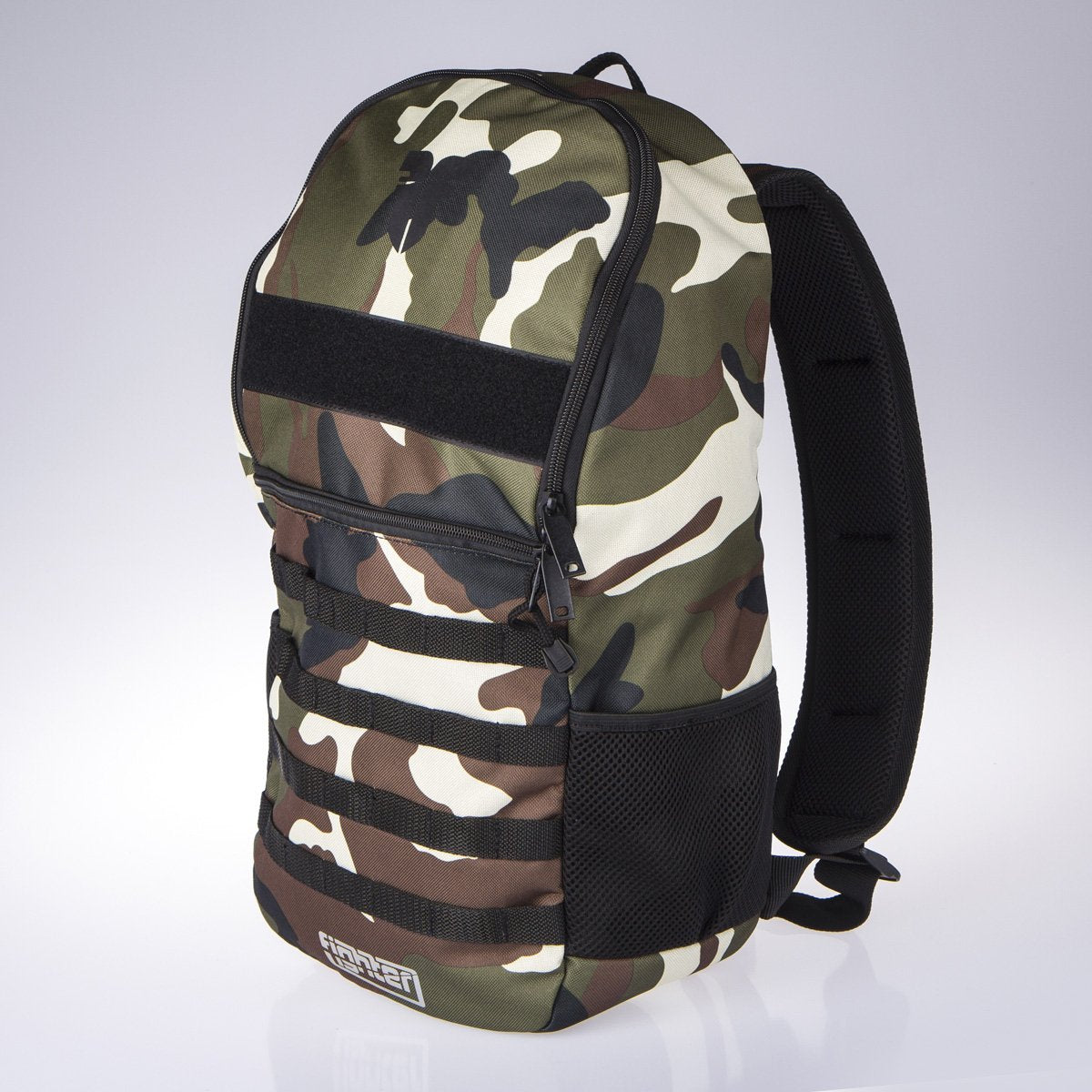 Fighter Backpack Military Line - Camo
SKU: 47501001
---
Fighter Backpack - Camo
is a novelty in a range of products and accessories from Fighter, which specializes in the Czech and European markets for the production of high-end equipment for combat and other sports.
This medium sized backpack will be great for wearing sports equipment, but also for common things and valuables. The backpack is made in a decent design and made of durable polyester fabric.
The interior space is divided into four sections, one of which is large and the other smaller as pockets for small items, laptop, etc. The total volume of the backpack is approx. 15 liters.
An additional larger zip pocket is located on the outside front. The two side pockets for bottles are a matter of course, considering that the backpack will be used primarily by athletes who have to follow a regular drinking regime.
The back of the backpack is softened with a special EVA foam that is covered with breathable mesh fabric that effectively wicks the extra warmth away from the skin.The straps are padded and adjustable in length.
A necessity reflex element on the back of the backpack is  in a form of  a Fighter logo. 
Features
Made in the Czech Republic
Decent design
Durable materials made in the EU
Capacity approx. 15 liters
Reflective logo on the back
Split interior for universal use
Bottle pockets on side panels