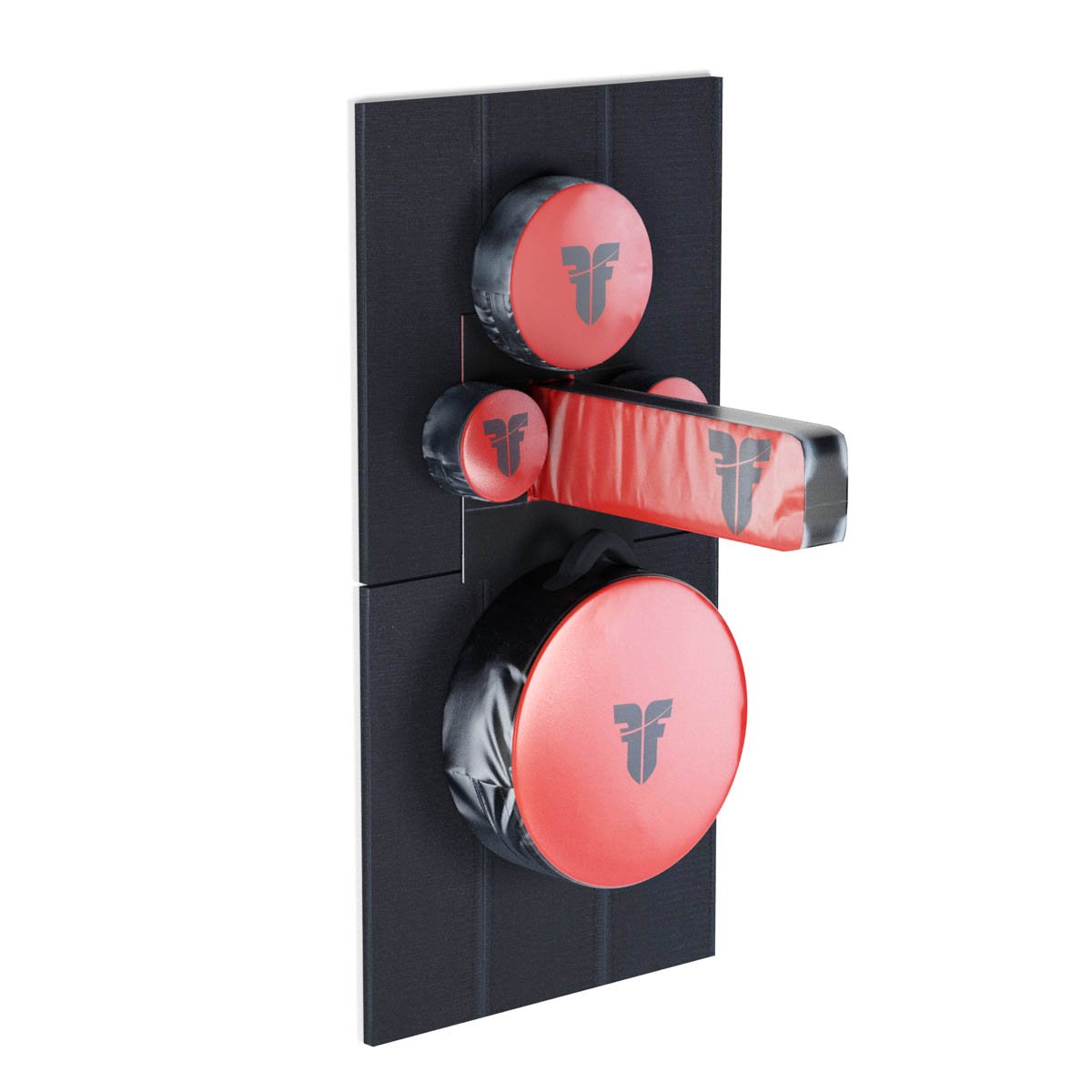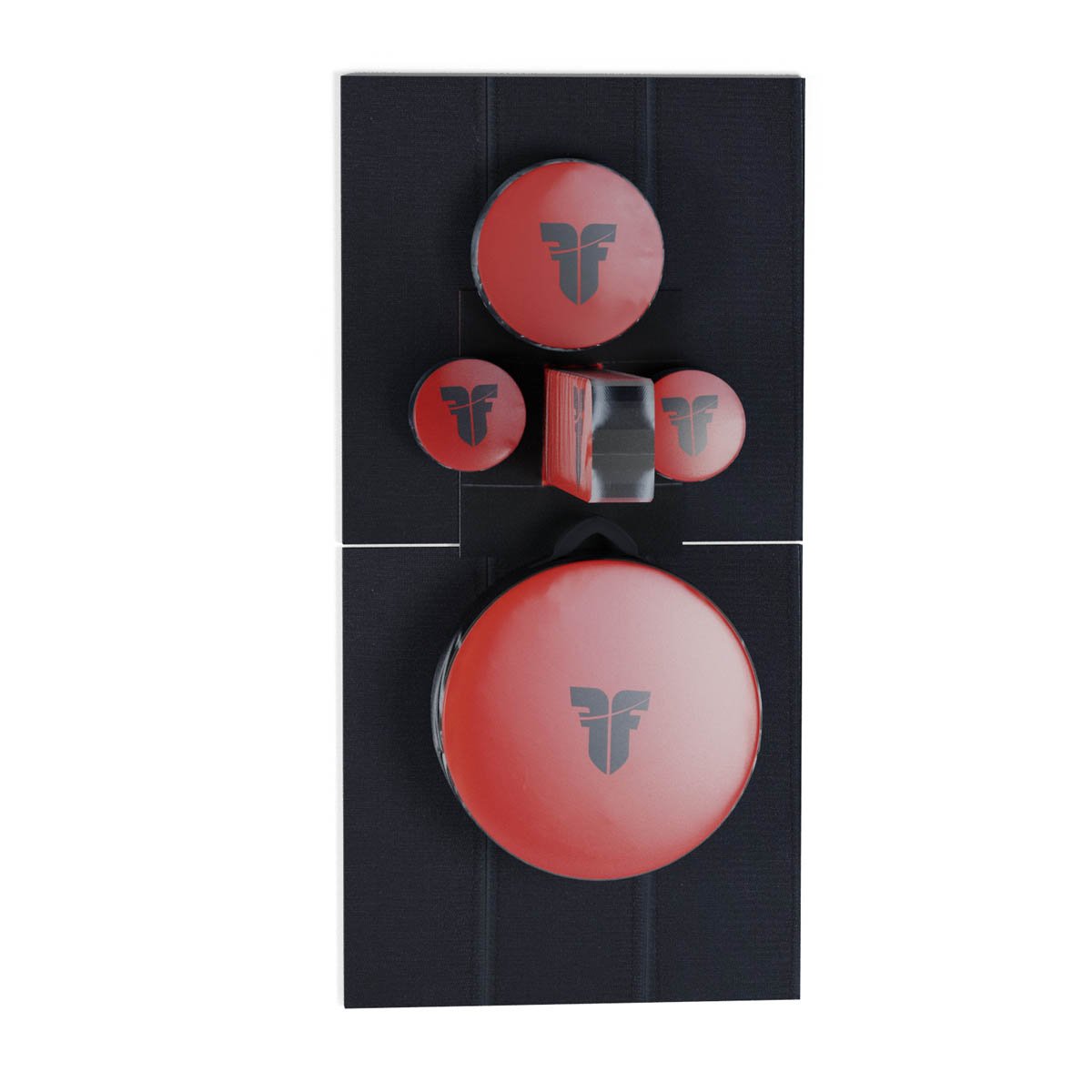 Training Power Wall Fighter SET - Large - red
SKU: 62321001
---
The set includes:
2 x Board - OSB board covered with velcro. Size 62 cm x 62 cm. It includes five basic anchors and screws. 
1 x Small target - A round target in the size of a head. Especially suitable for punches. It is great for combinations with other targets. Diameter 25 cm, thickness 8 cm.
2 x Mini target - Our smallest target. Especially suitable for punches. It is great for combination with other targets and also for reaction training. Diameter 15 cm, thickness 8 cm.
1x Super Target - Universal helper for practicing boxing techniques. The diameter is approximately 45 cm, thickness 15 cm. 
Power Wall. A revolutionary product that you can use in the gym and also at home. It is one of the most universal training systems on the market, developed and produced in Europe!  Thanks to its variability, everyone can build his own training. 
The base of the power wall is made of four solid boards covered with high-quality velcro.  It guarantees long service life. The board is the only thing that needs to be attached to the wall. The board can be attached on the wall according your needs. We recommend to shape the boards to one big square. The bottom line of the board should be about 60cm above the floor. This shape guaranties that the wall could be used for small kids and also at the same time for adults. 
When you have the boards attached to the wall you can place the shields and mitts wherever you want and make a good placement for your technique or combination. The mitts and shields are made of durable and washable material and equipped with velcro all over the back side which can be very easily attached to the Power Wall boards.
Use the mitts and shield to make your training enjoyable.  We recommend the combination of small round targets for reaction training. The dummy shield can be used for all different techniques such as punches, jabs, uppercuts, hooks but also for the snap round-kicks . There are simply no limits to your imagination!  
Power Wall is completely designed and manufactured in Europe, the Czech Republic. The materials come from Europe and are carefully selected and tested.
Made in Czech Republic
Quality materials
Easy installation
Trouble-free maintenance
Endless combinations