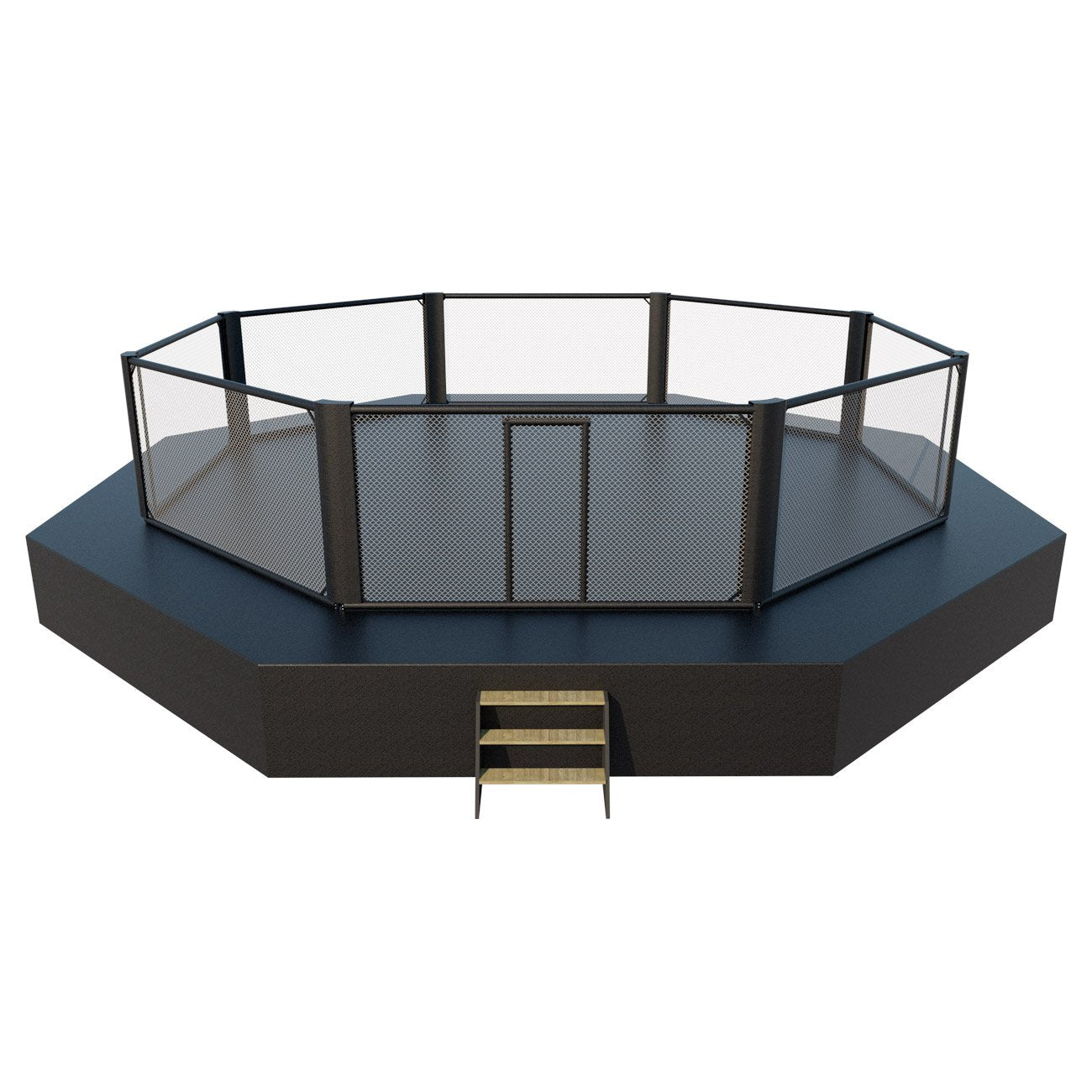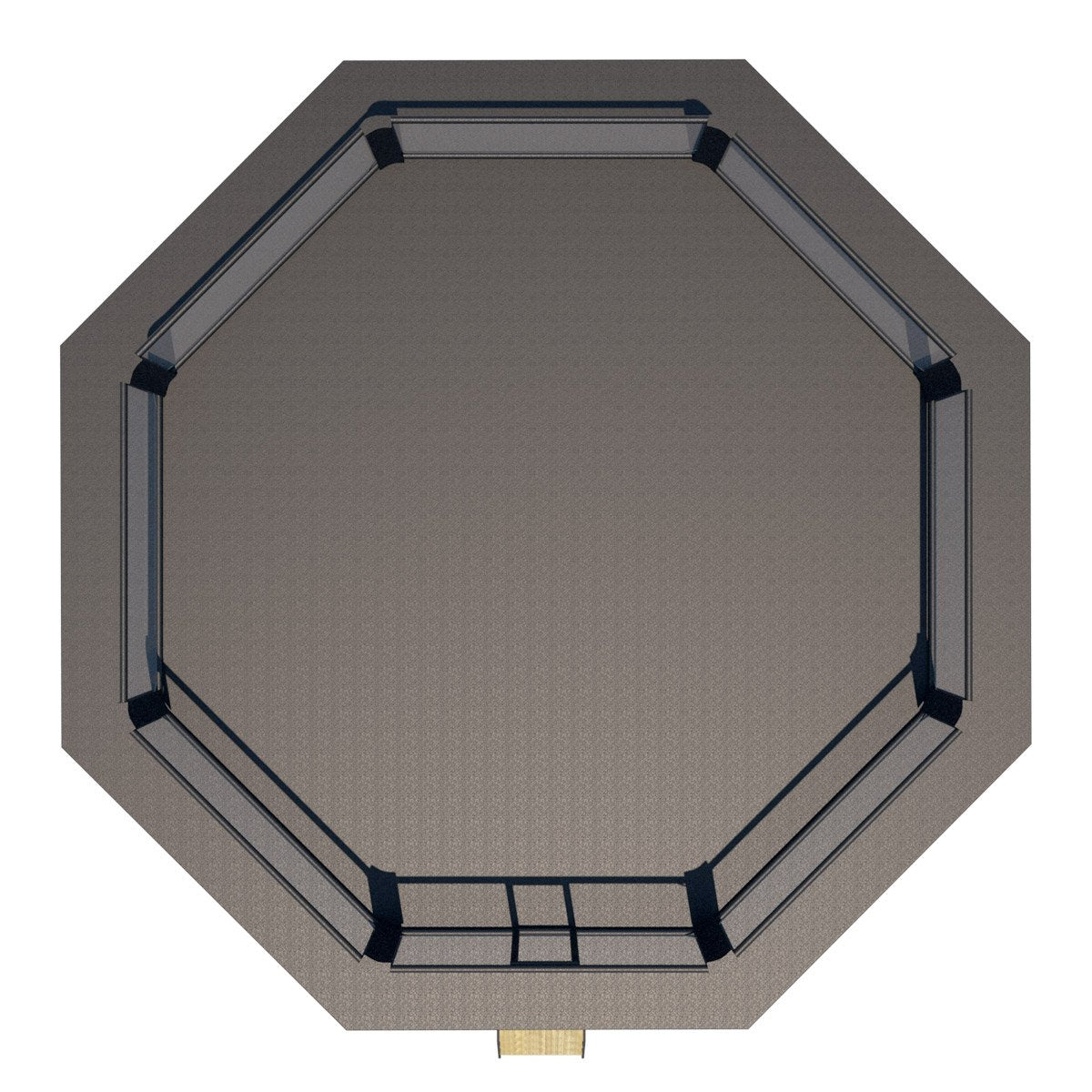 MMA Competition Cage 7x7m + sidewalk 1m - black
SKU: 671001
---
Attention! Pre-Order Only
DELIVERY TIME IS FROM 4 TO 6 WEEKS FROM PLACING YOUR ORDER!
more questions? reach us at: info@fightersportsgear.com
MMA Event – Training Cage
Firm steel frame cage designed for events and MMA workouts.

It consists of:
- the steel frame
- soft corner padding
- wooden floor
- soft mats floor 3cm
- cotton canvas
- firm fence.


Dimensions:
The cage is available in the following standard sizes measured by width:
7V100 - a=7m, b=2.90m, c=1.00m, d=0.90m

- The height of the fence is 190cm.
- The height of the stage is 0.90cm.