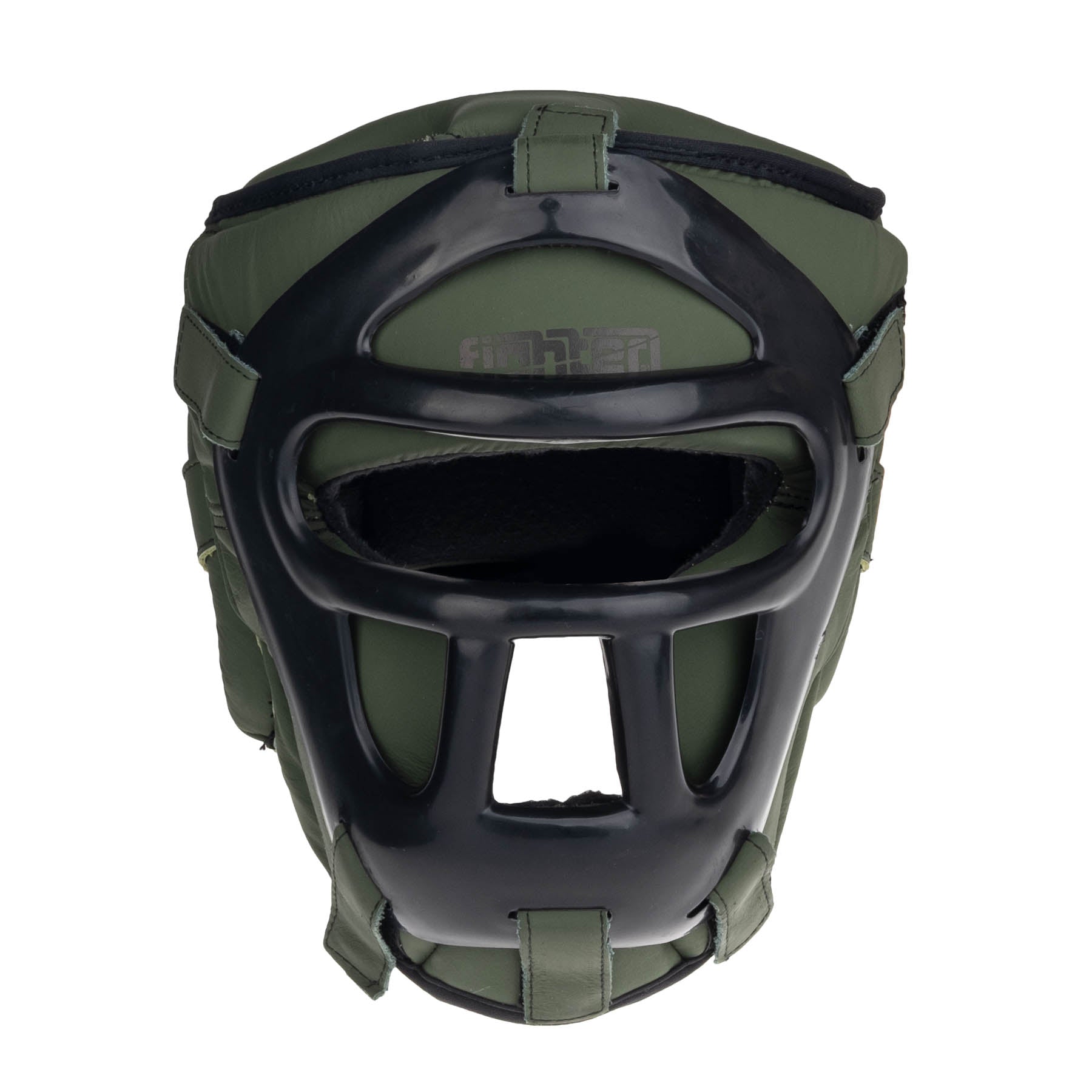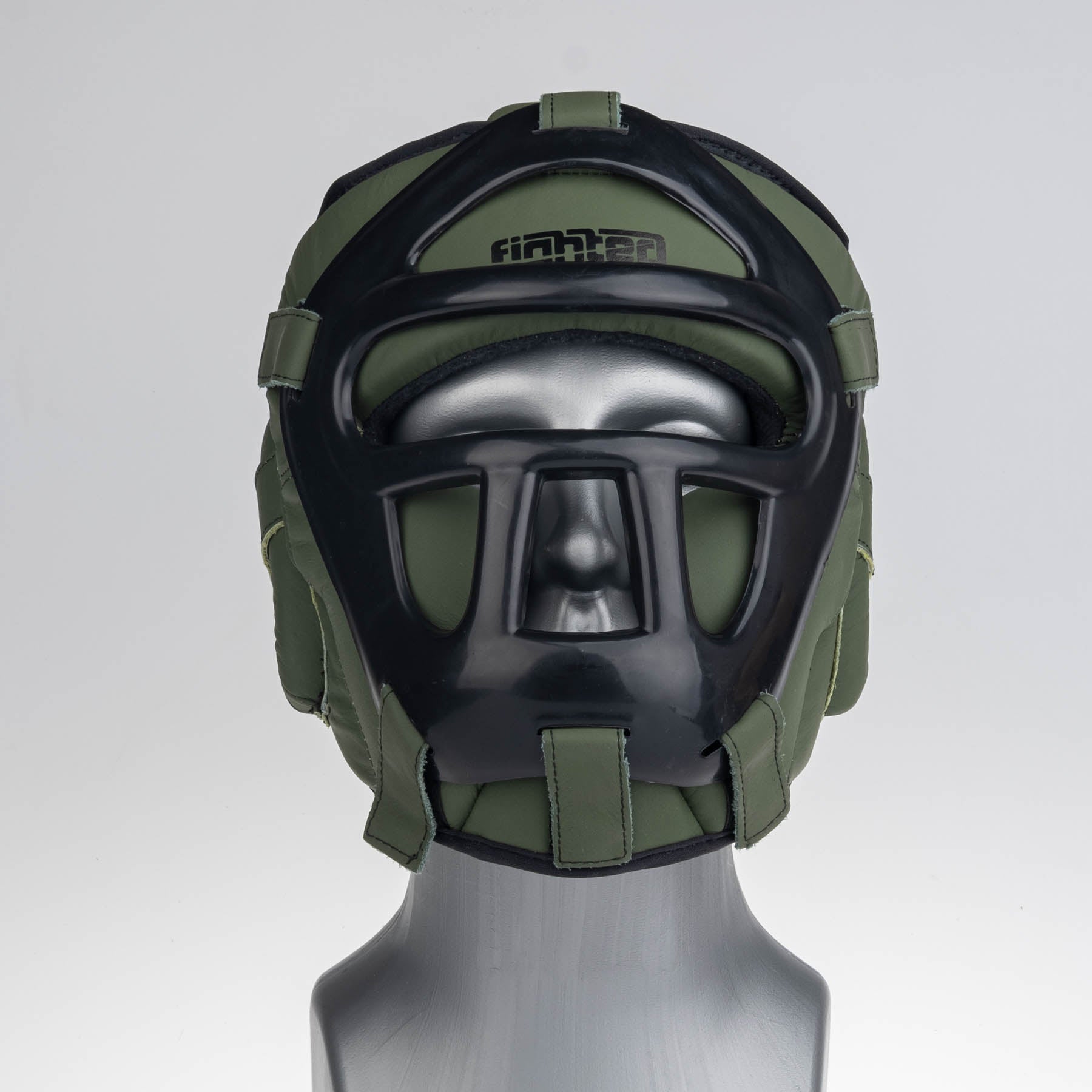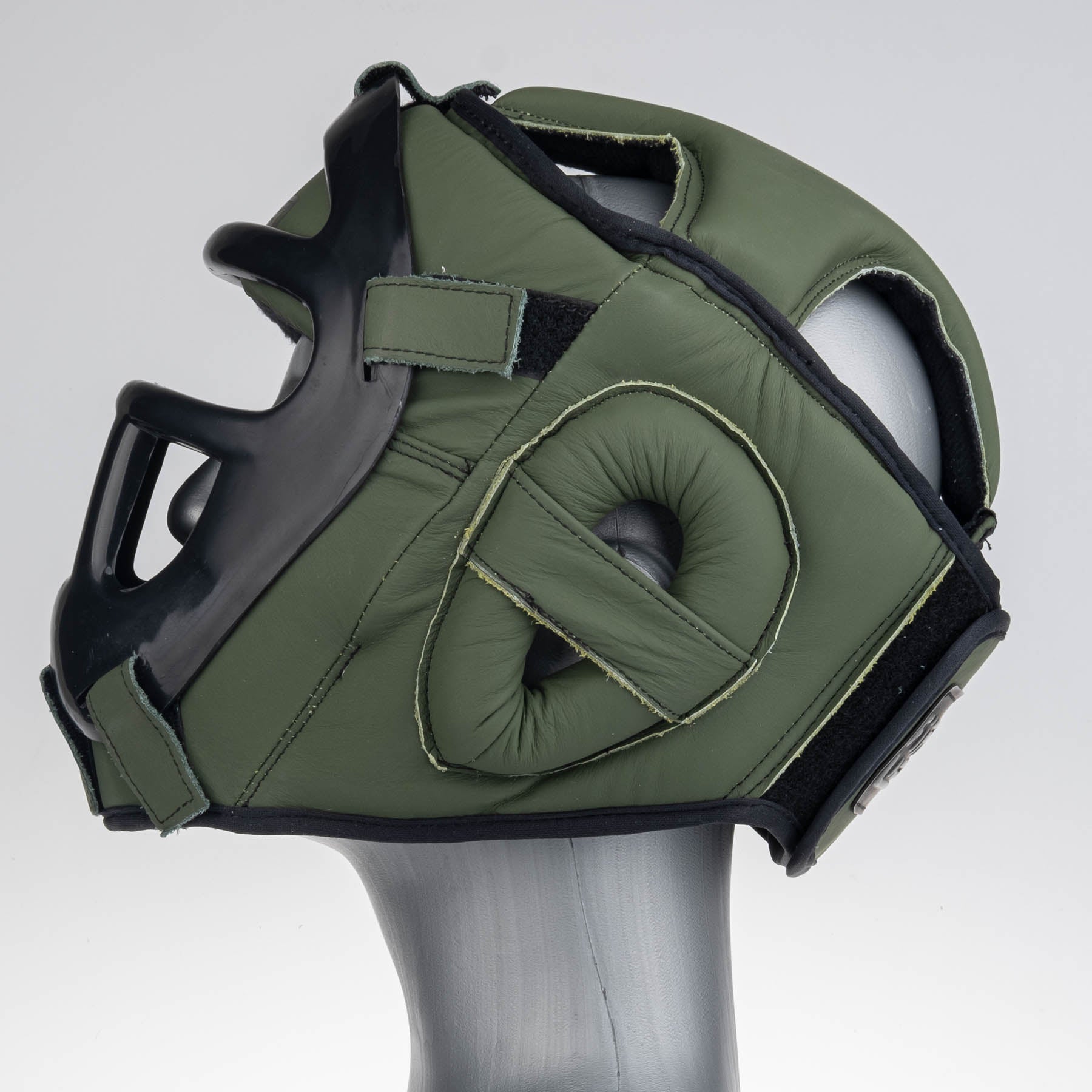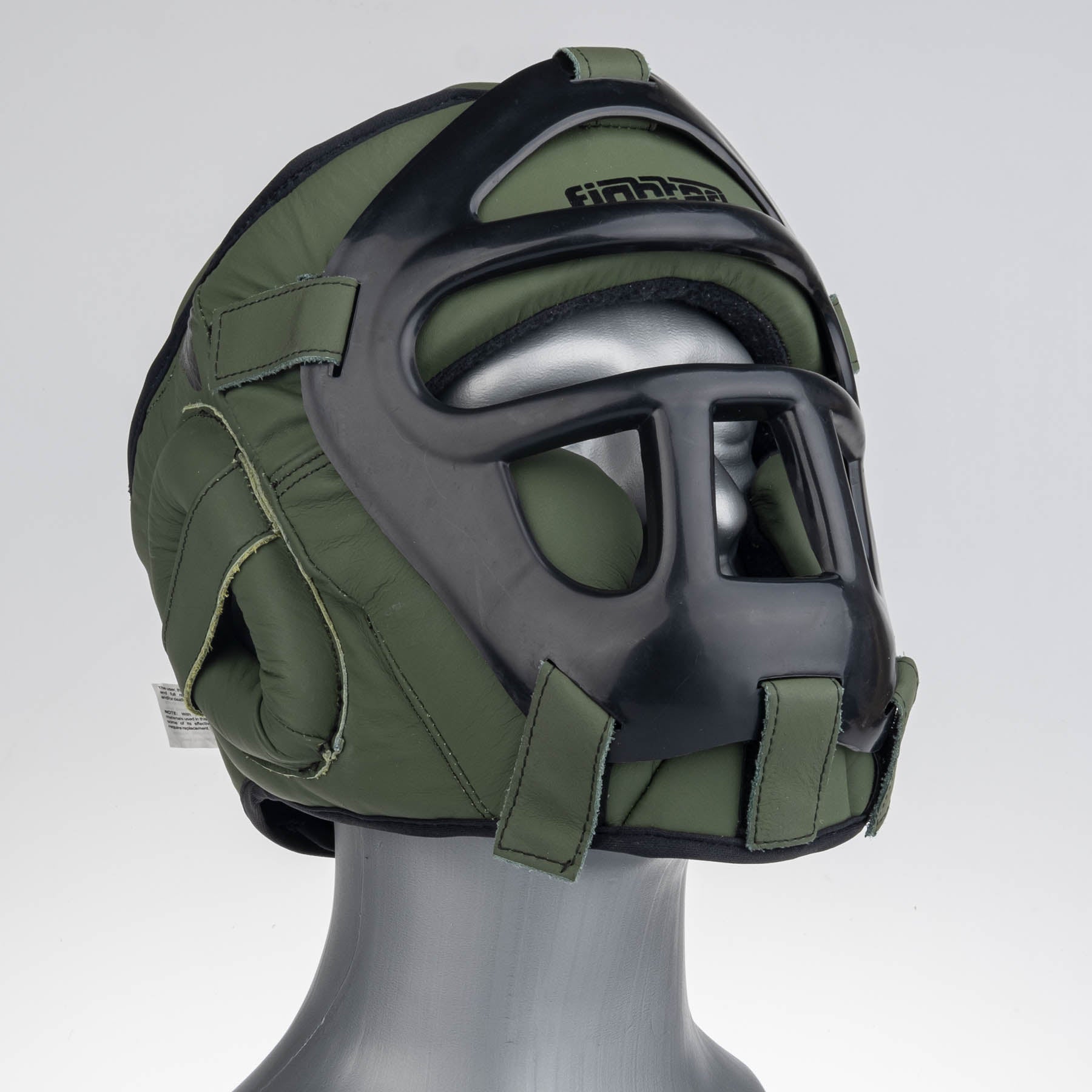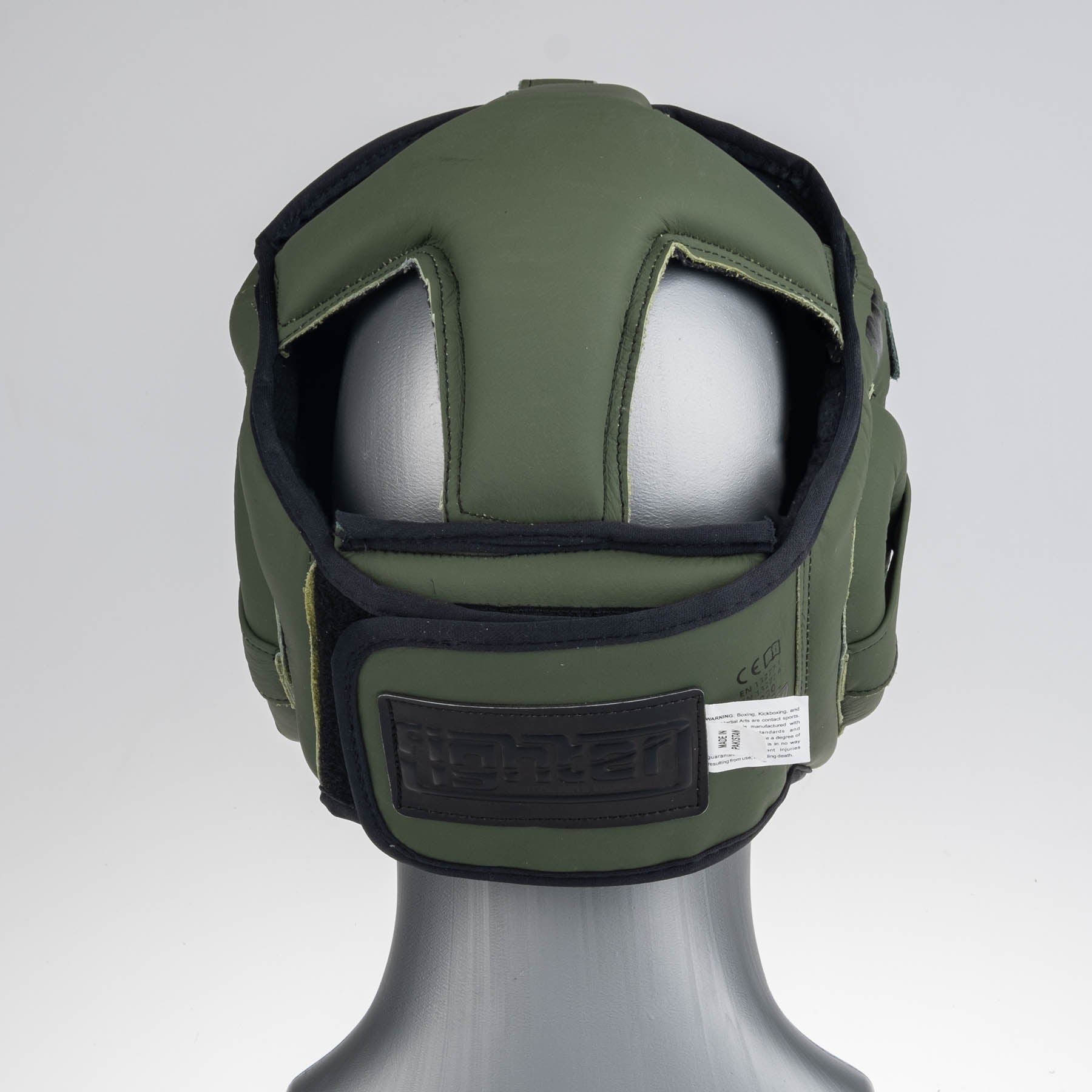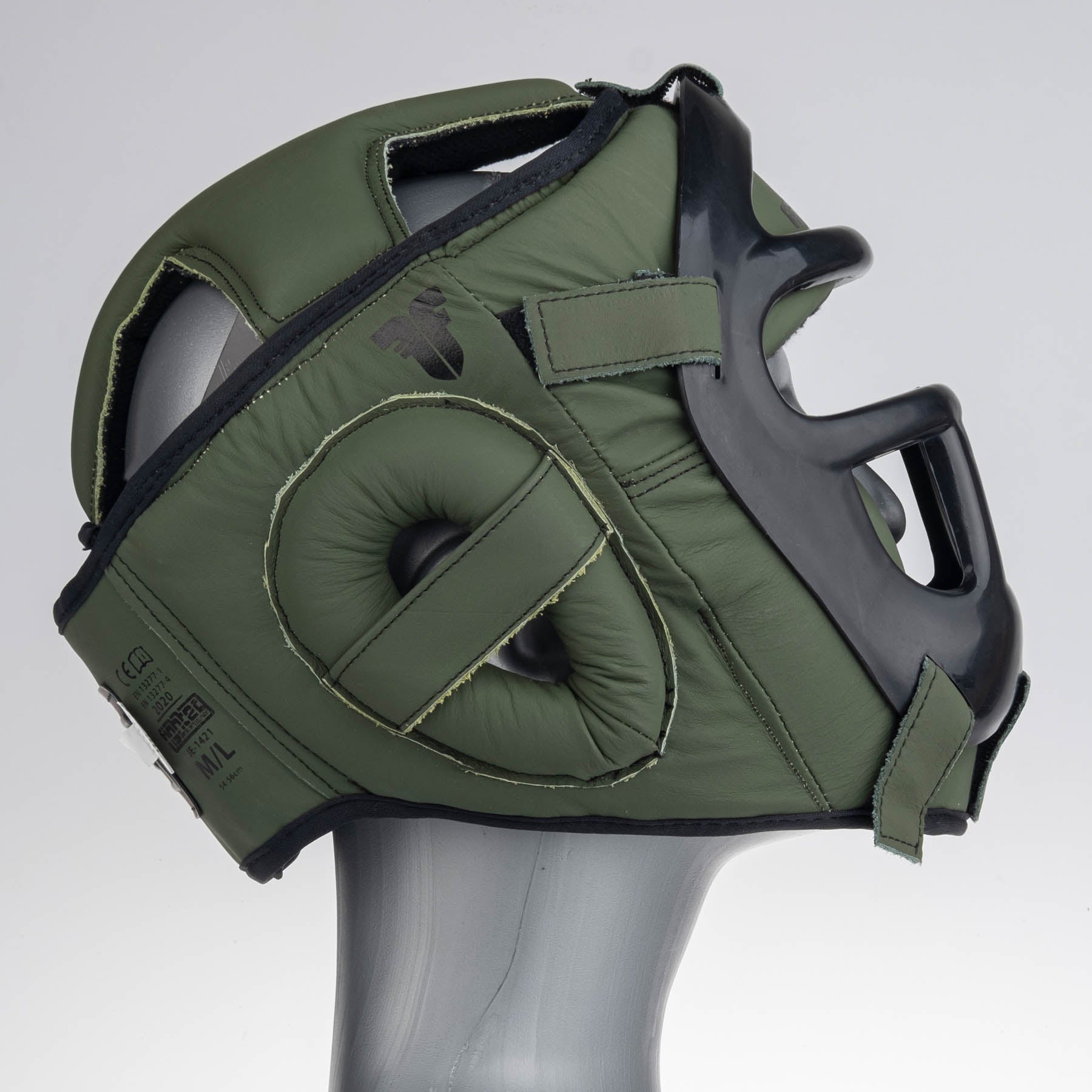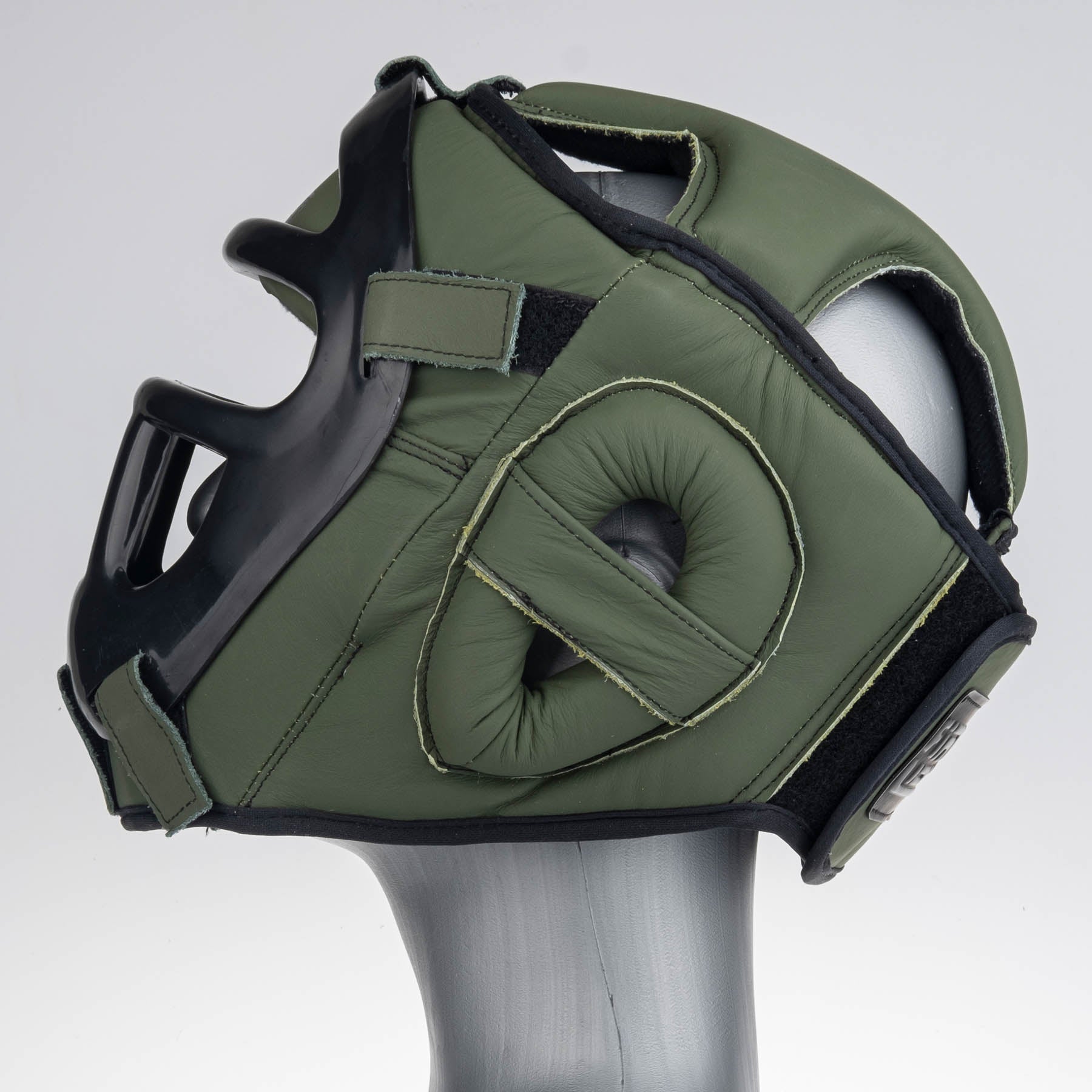 Head guard Fighter Freikampf - khaki, JE1421 KH
SKU: 611320004
---
Head guard Fighter Freikampf - khaki
This headguard is made of leather, and has added protection for the cheekbones and chin. Optimal velcro fastener that can be set by head size.
made from leather 
optimal velcro fastener
closed chin and thick cheekbones protection
Face grid is made of hard plastic, which is easily removable and provides protection for practicing different light techniques techniques. Face grid is not made for full impact! The shield is not part of the CE certification and it is made for special police and military forces.