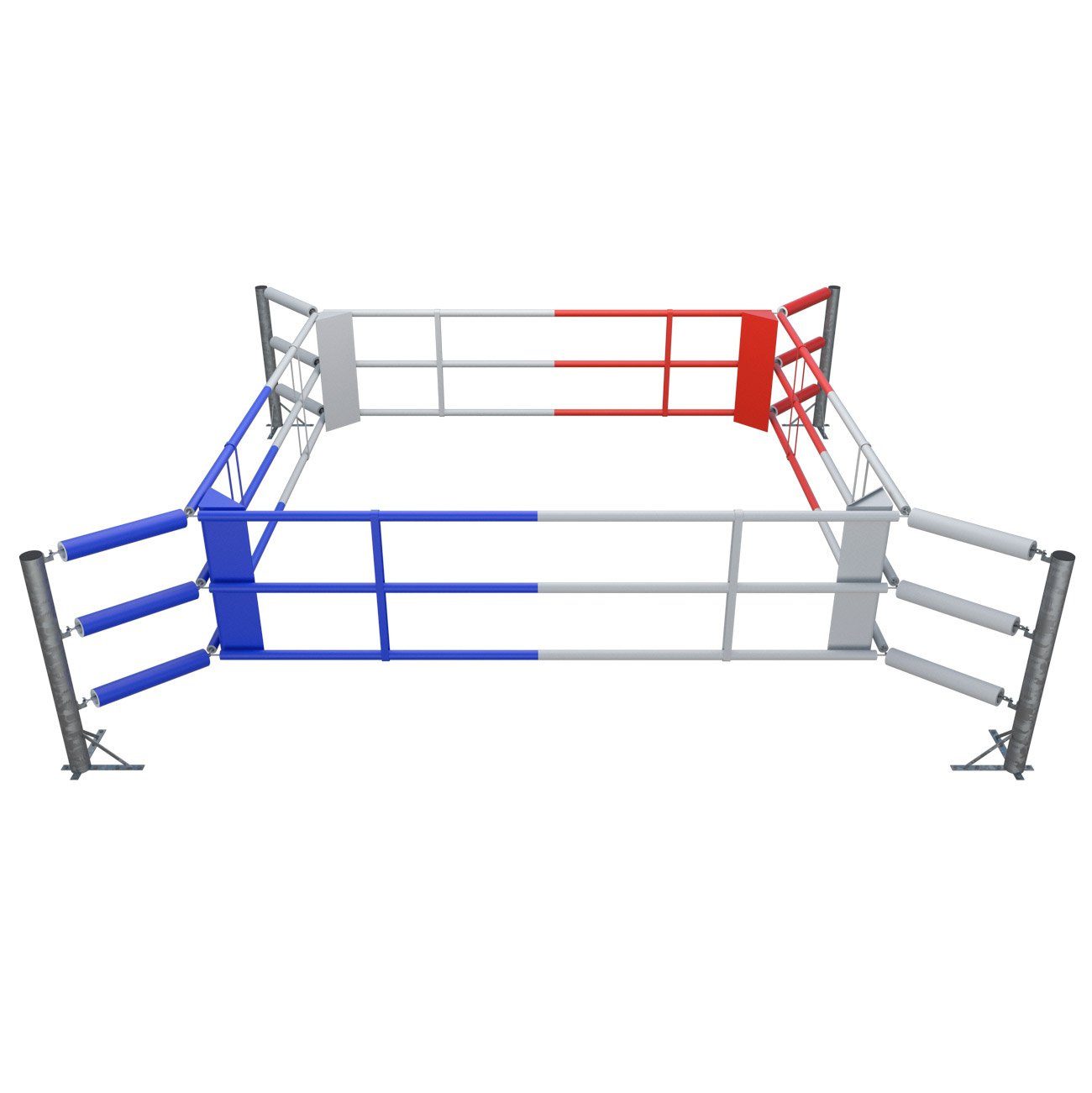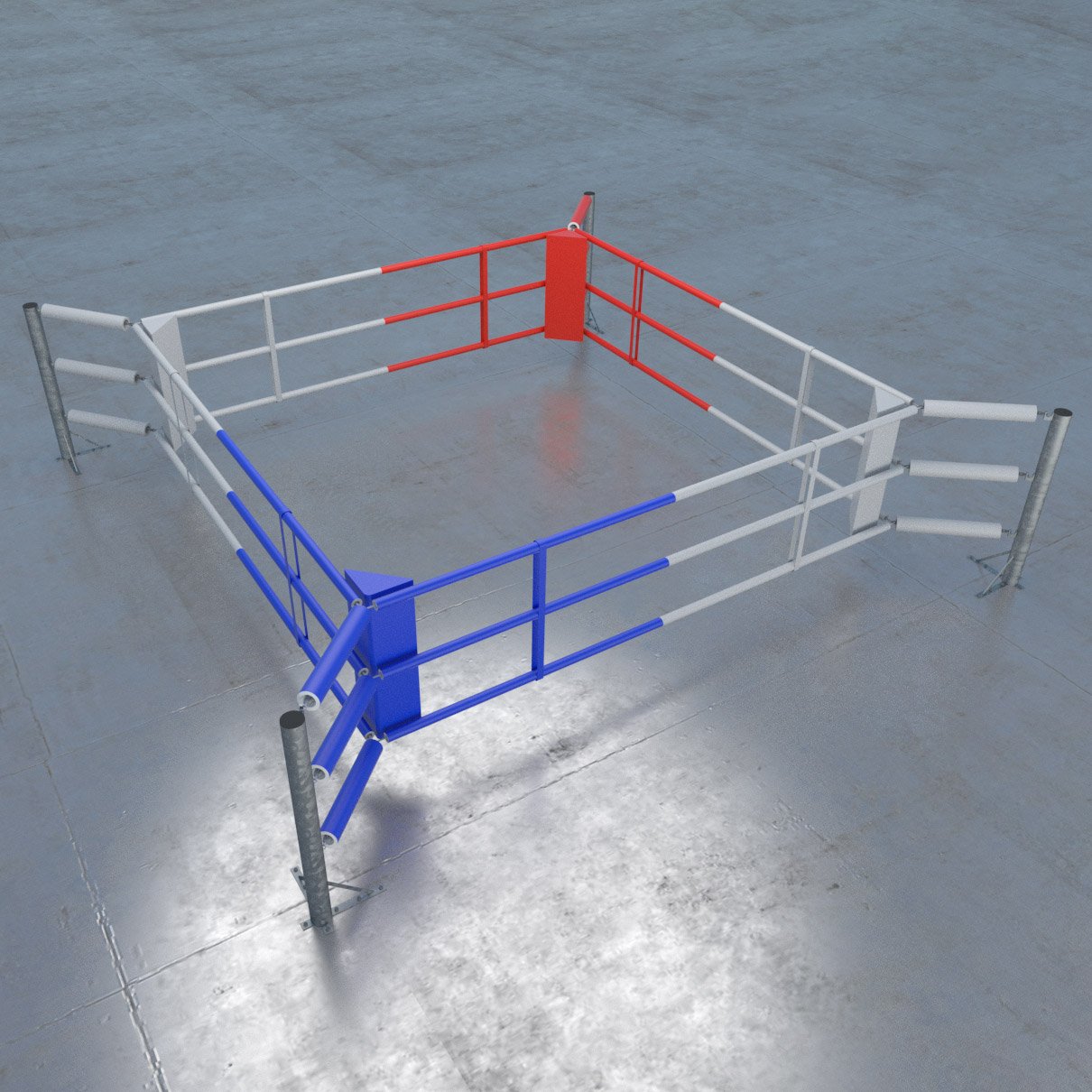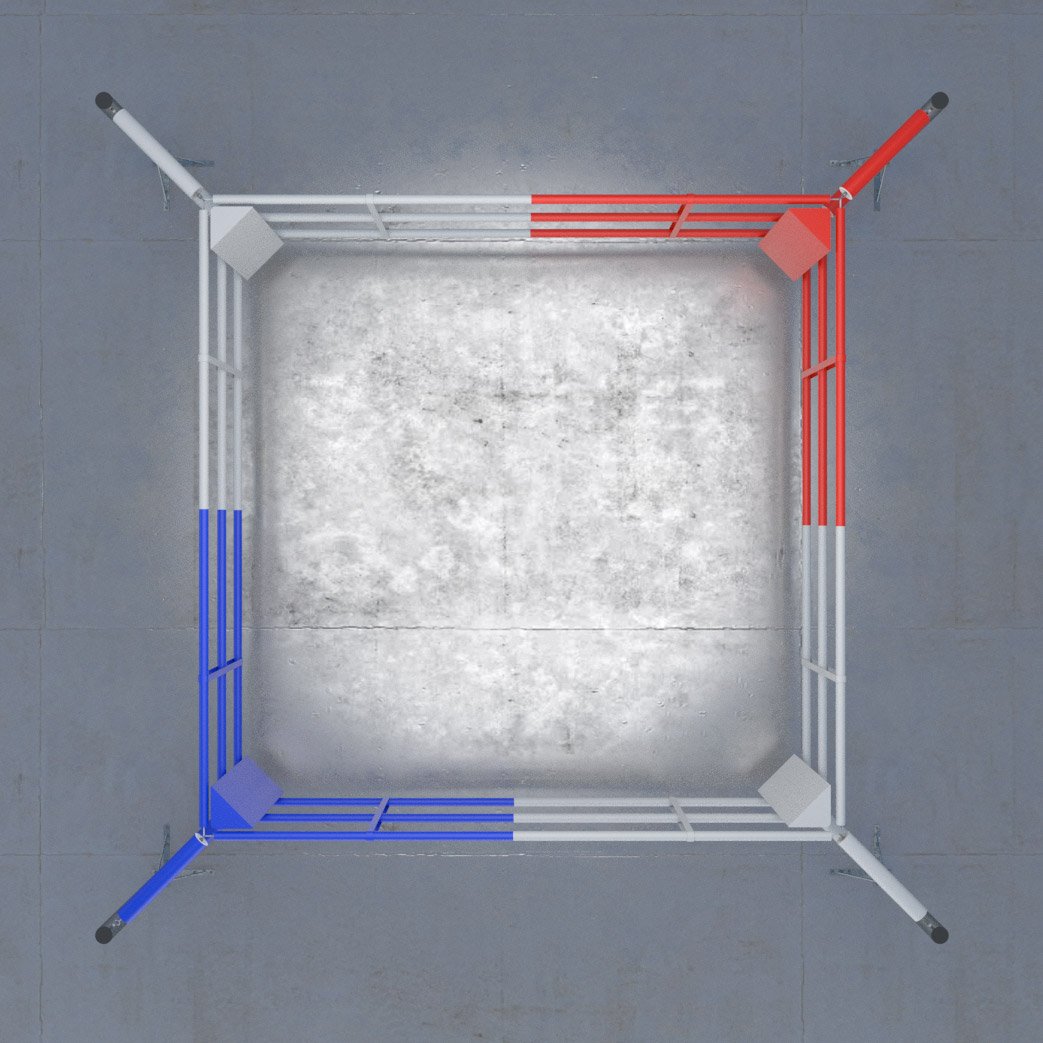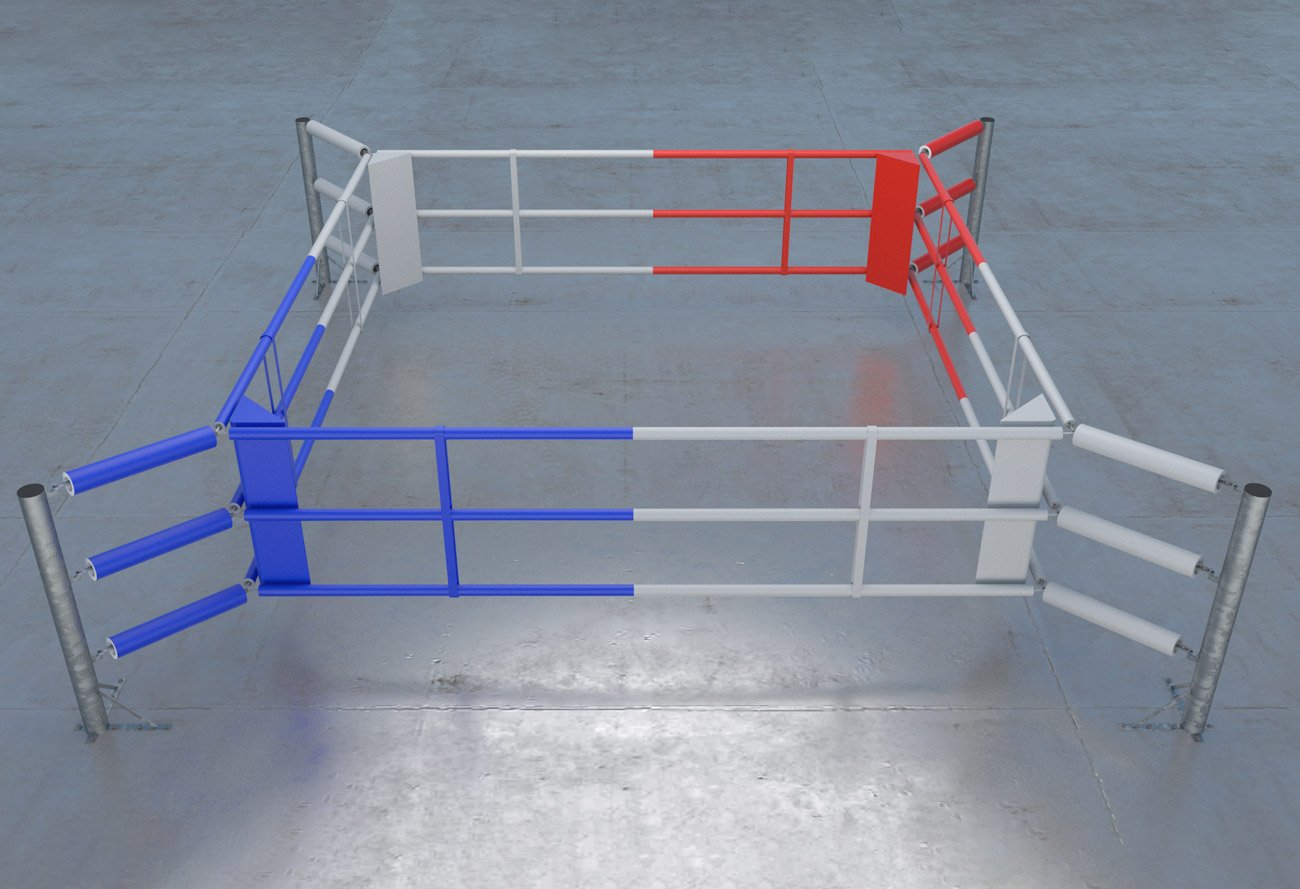 Floor Boxing Ring Fighter with 3 ropes
---
Attention! Pre-Order Only
DELIVERY TIME IS FROM 4 TO 6 WEEKS FROM PLACING YOUR ORDER!
more questions? reach us at:  info@fightersportsgear.com
This is ideal boxing ring for boxing, kickboxing, thaiboxing and other ring sports. The poles of the boxing ring must be drilled to the floor. Ropes and all other items can be put on the ring without any other tools. 
The Floor Boxing Ring Includes:
- 4x galvanised steel pole
- 2x white corner pad  1x blue, 1x red
- 3x ring rope (size of the rope is delivered according the size of the ring, see the size chart)
- 8x rope dividers
- 6x turnbuckles 
- 16x chain covers
Sizes of the rings:
*outside size of the ring 5x5m, size inside the ropes 4x4m 
*outside size of the ring 5.5x5.5m, size inside the ropes 4.5x4.5m
*outside size of the ring 6x6m, size inside the ropes 5.05x5.05m
Shipping: Shipping costs will be arranged on case by case bases. Each order will get a shipping quote specifically for that location. We will find the cheapest and quickest way available, but buyers may organize their own pick up as well.