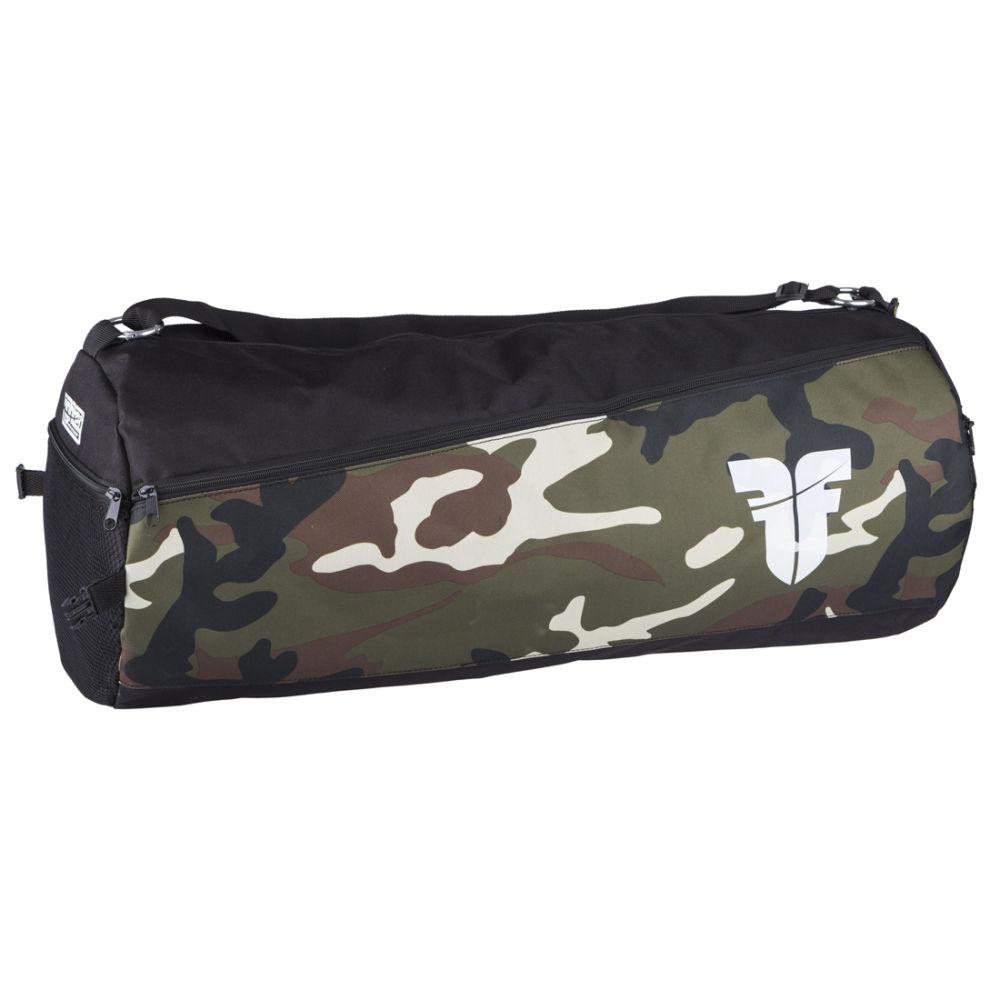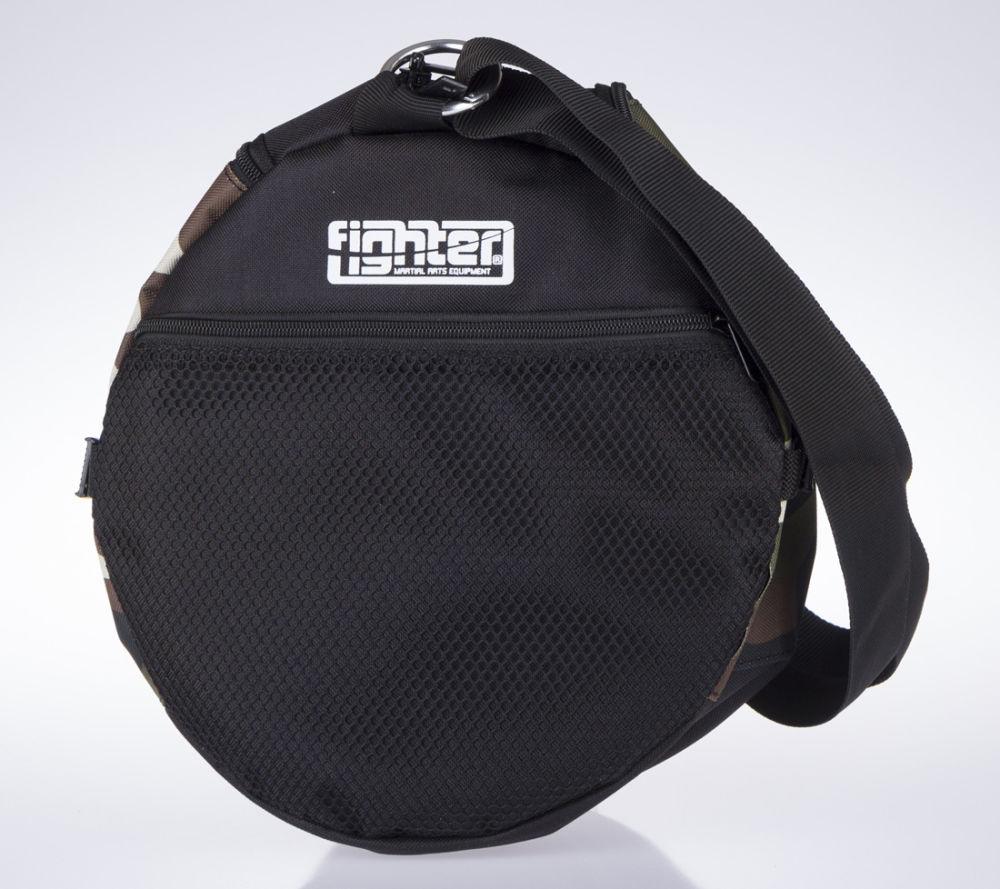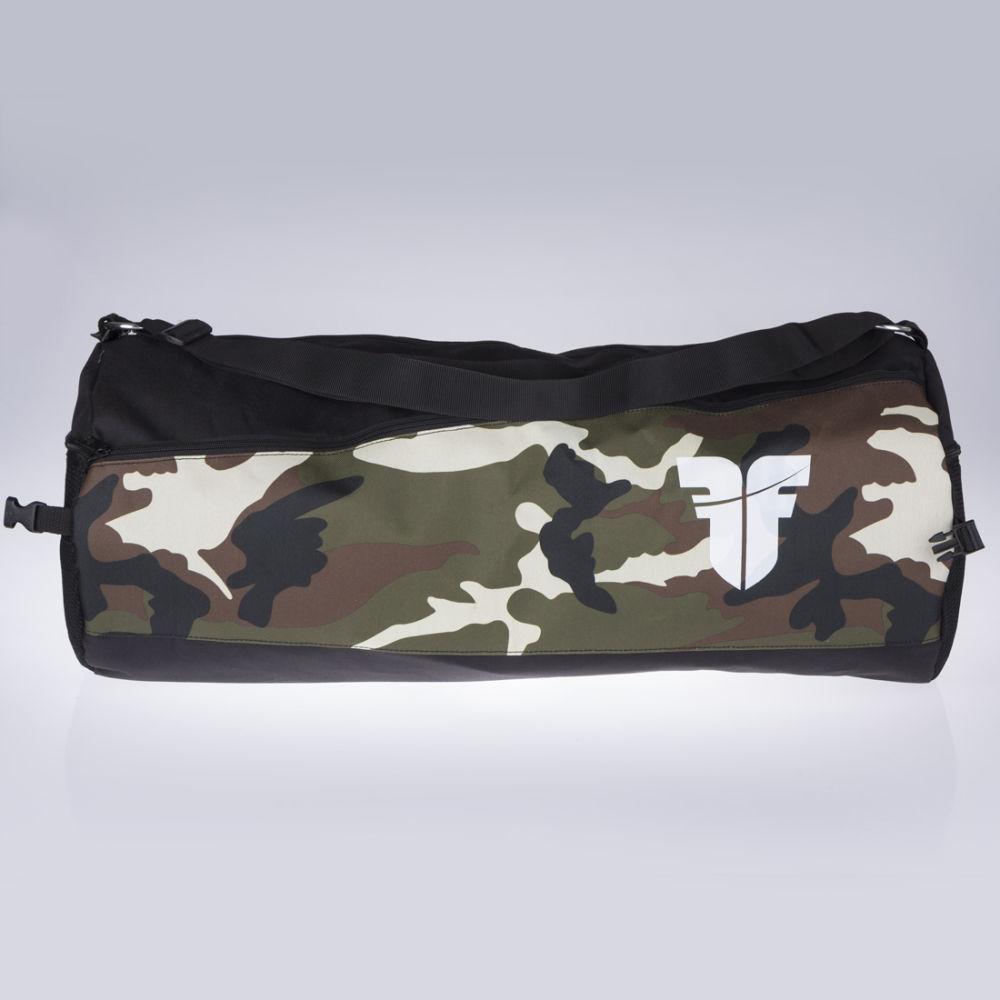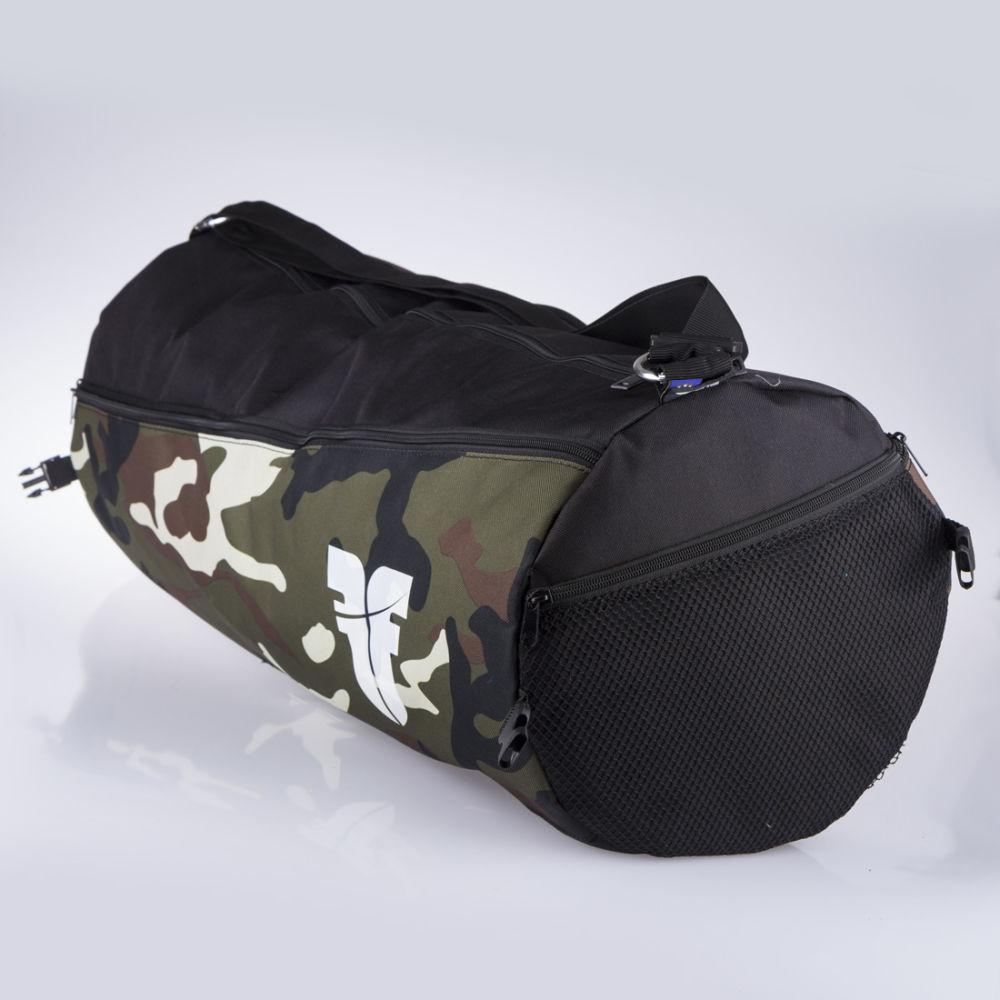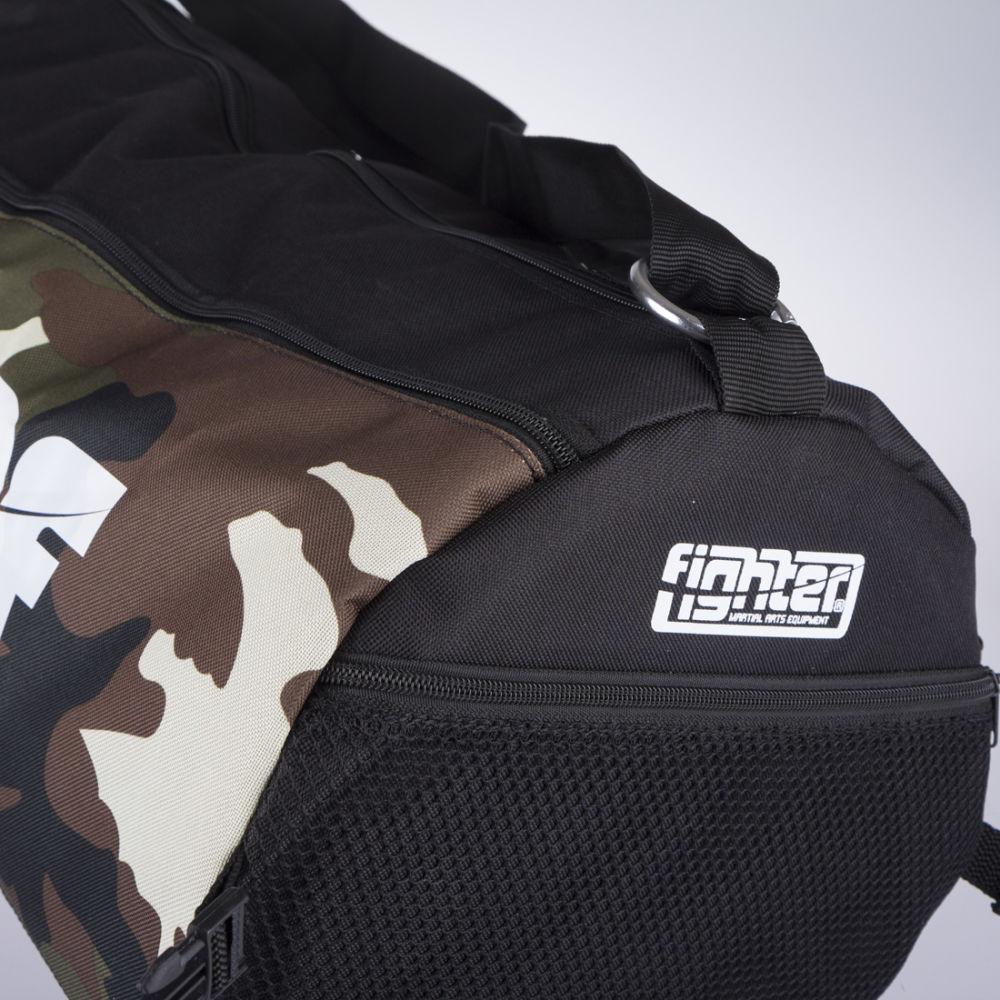 Fighter Round Shoulder Bag - black/camo
SKU: 44491001
---
FIGHTER ROUND SHOULDER BAG - black/camo
This round Fighter sports shoulder bag has five compartments and can be carried over the shoulder or by hand with the adjustable straps that attach at each end with detachable snap opening O rings. The Red/Black combination with the White Fighters logo will stand out in the gym, it is 26.7 long and 10.6 inches in diameter (Size: 68cm x 27cm; 42l).
when expanded. Its made of lightweight durable polyester material.
This new model can be compacted down to a four inch profile for storage and it secures down with two side clips. It has five zippered compartments, a double zippered main storage compartment, two full length side compartments and two convenient mesh zippered compartments on both padded ends; for extra ventilated storage.
You can conveniently store Karate, Kickboxing, Muay Thai or boxing combat sports training equipment like Gloves, Shinguards, and Head gear and still have space for snacks.
Properties:
Size: 26.7 inch x 10.6 inch - 68cm x 27cm; 42l
Low weight
Five zippered compartments
Compacts for storage 
Adjustable and removable shoulder straps
MADE IN EUROPE