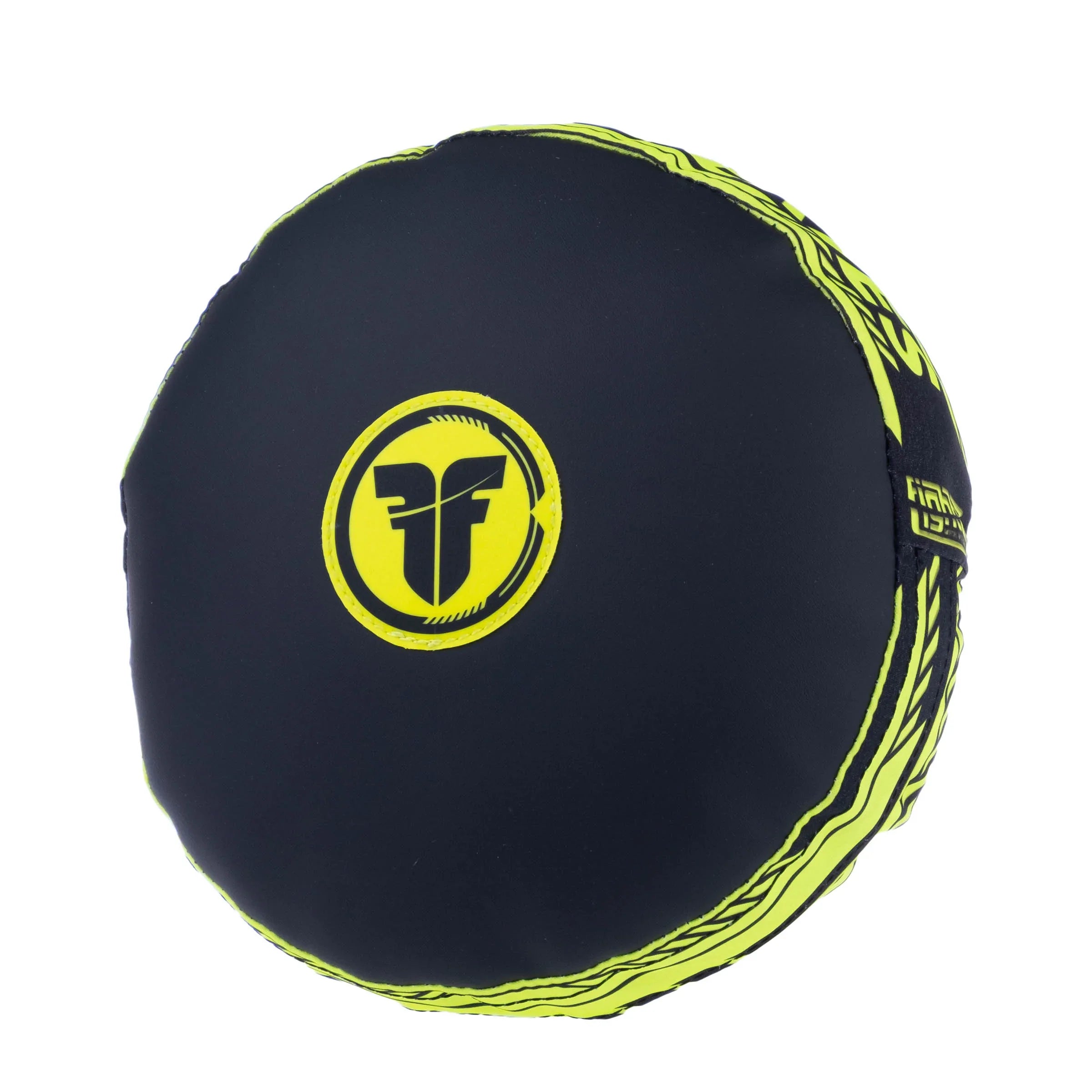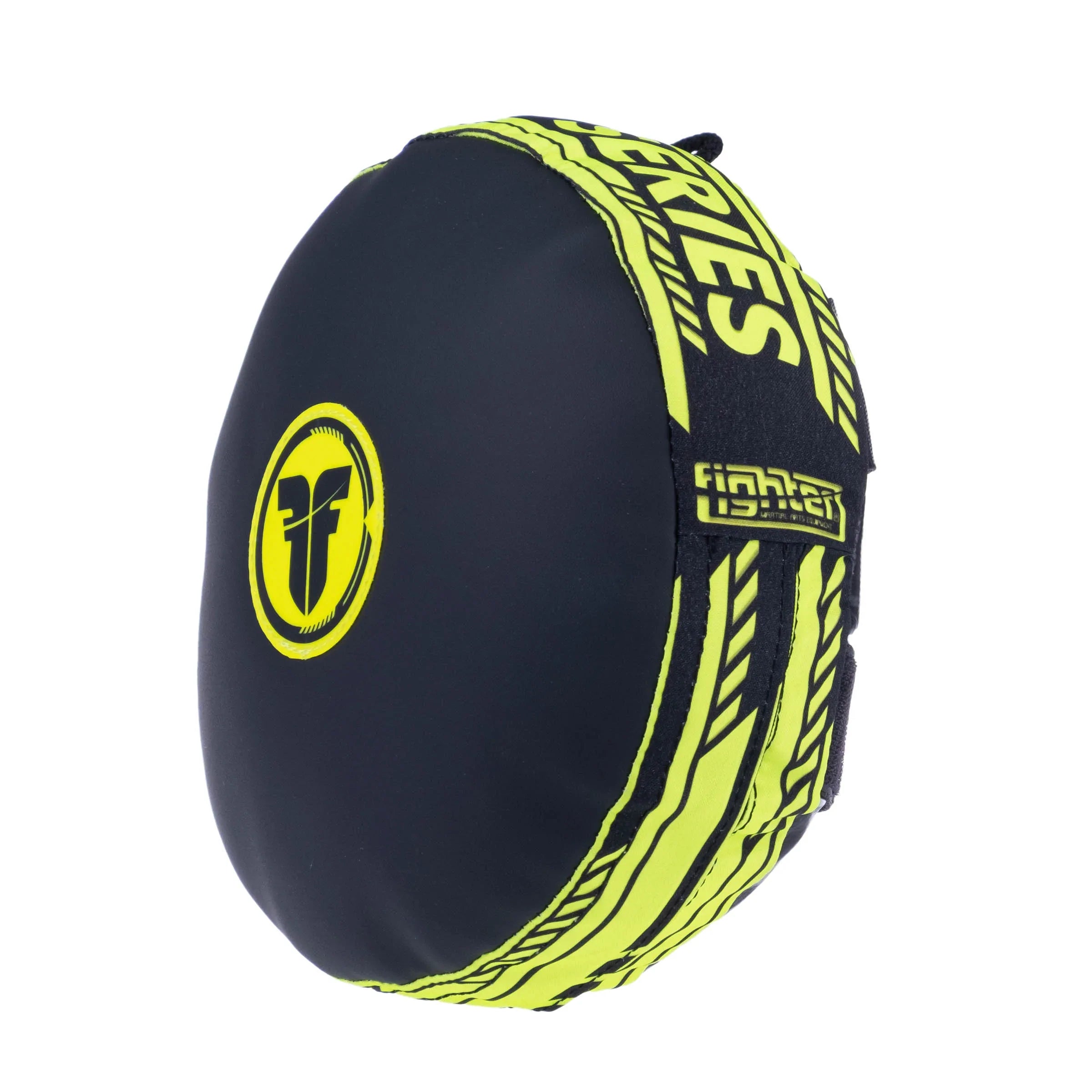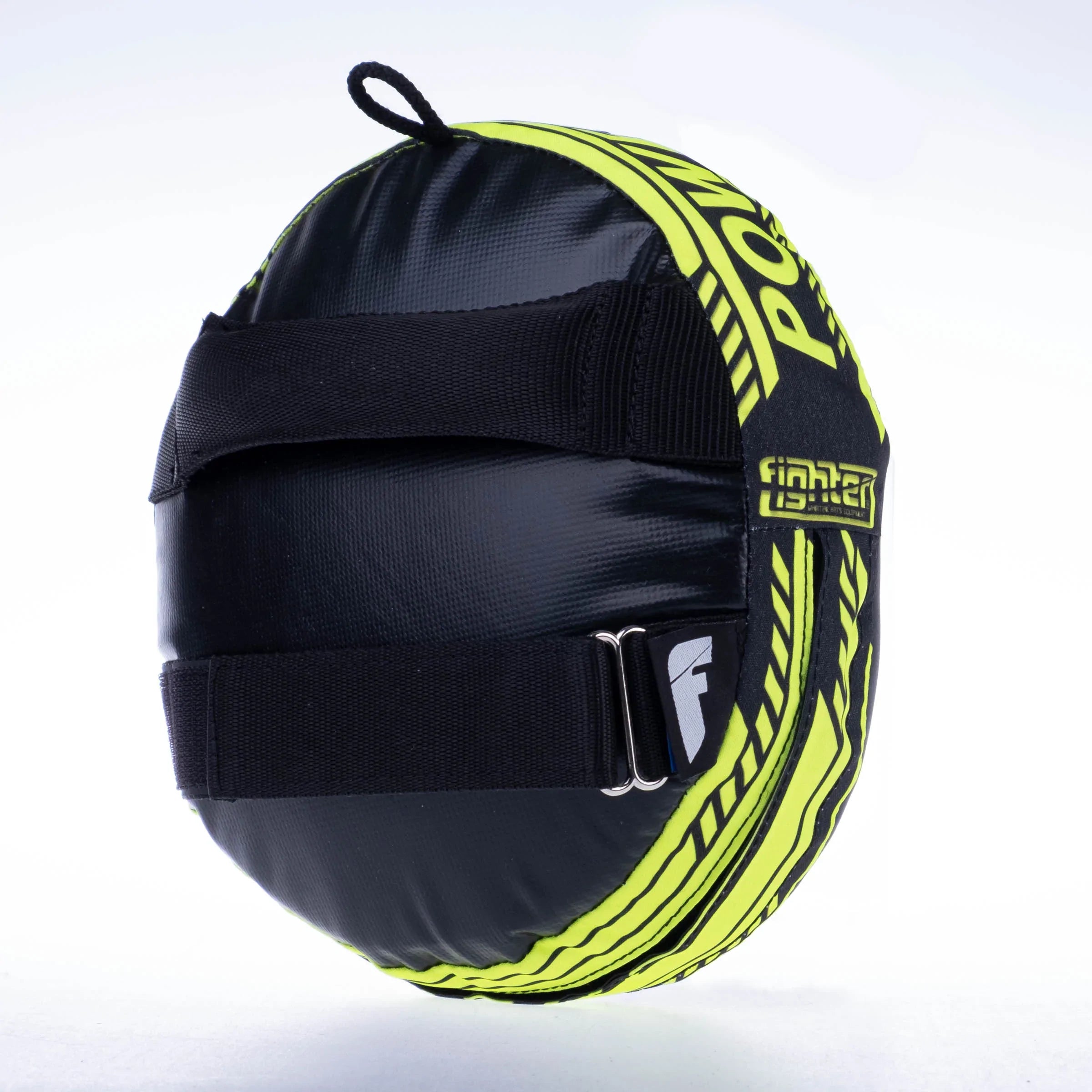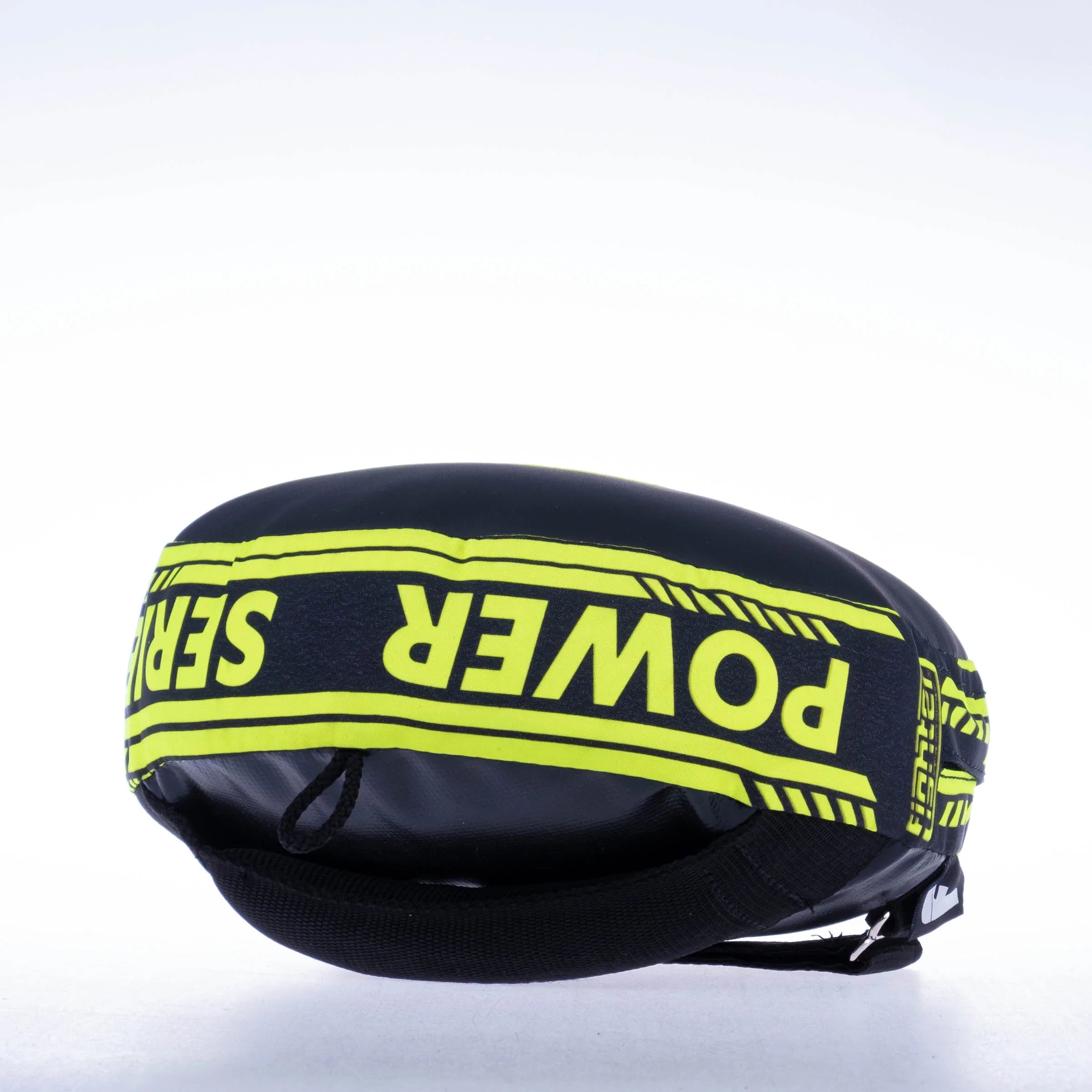 Fighter Round Shield Power Series - black/neon yellow
SKU: LKPW-01
---
Fighter Round Shield Power Series - black/neon yellow
Power Series is based on lightness and quality of the materials it is made of.
The front side of the shield is made of softened synthetic leather to ensure comfort during punches or kicks. There are two handles on the back side. The print on the side is sublimated.
The filling is a mix of PUR and EVA foam to ensure both comfort and durability. By mixing different types of foam it makes the Power Series very pleasant and safe to punch/kick. All materials used are made in EU. 

All materials used are from made EU
Longevity & comfort are the priority of this Power Series
The print on the side is sublimated
Made in Czech Republic, Europe