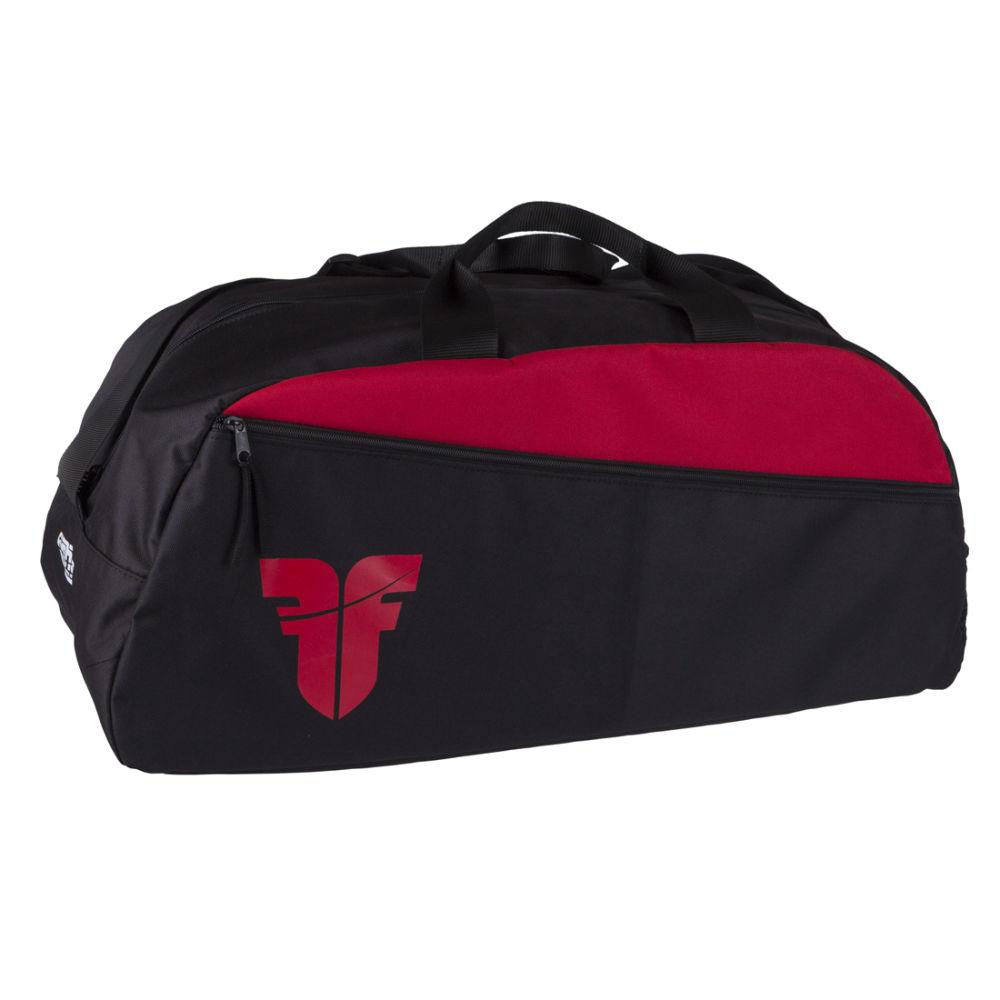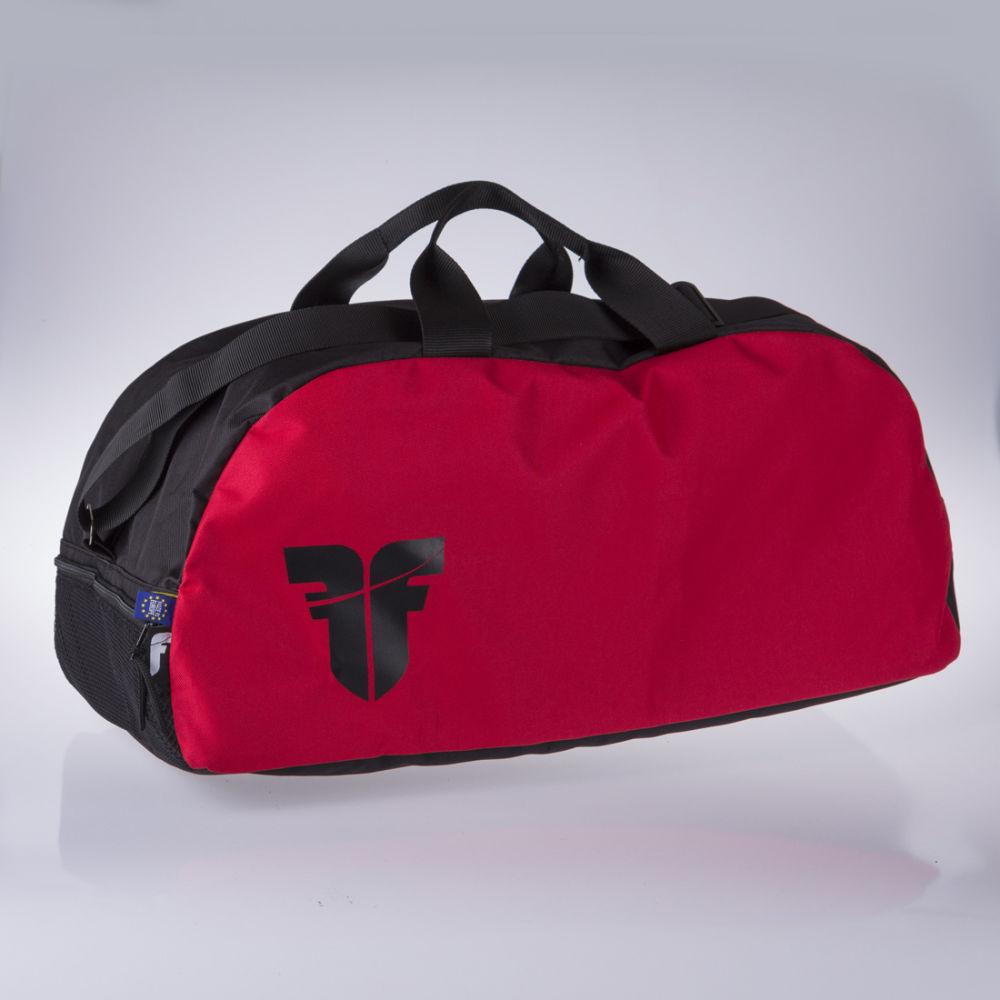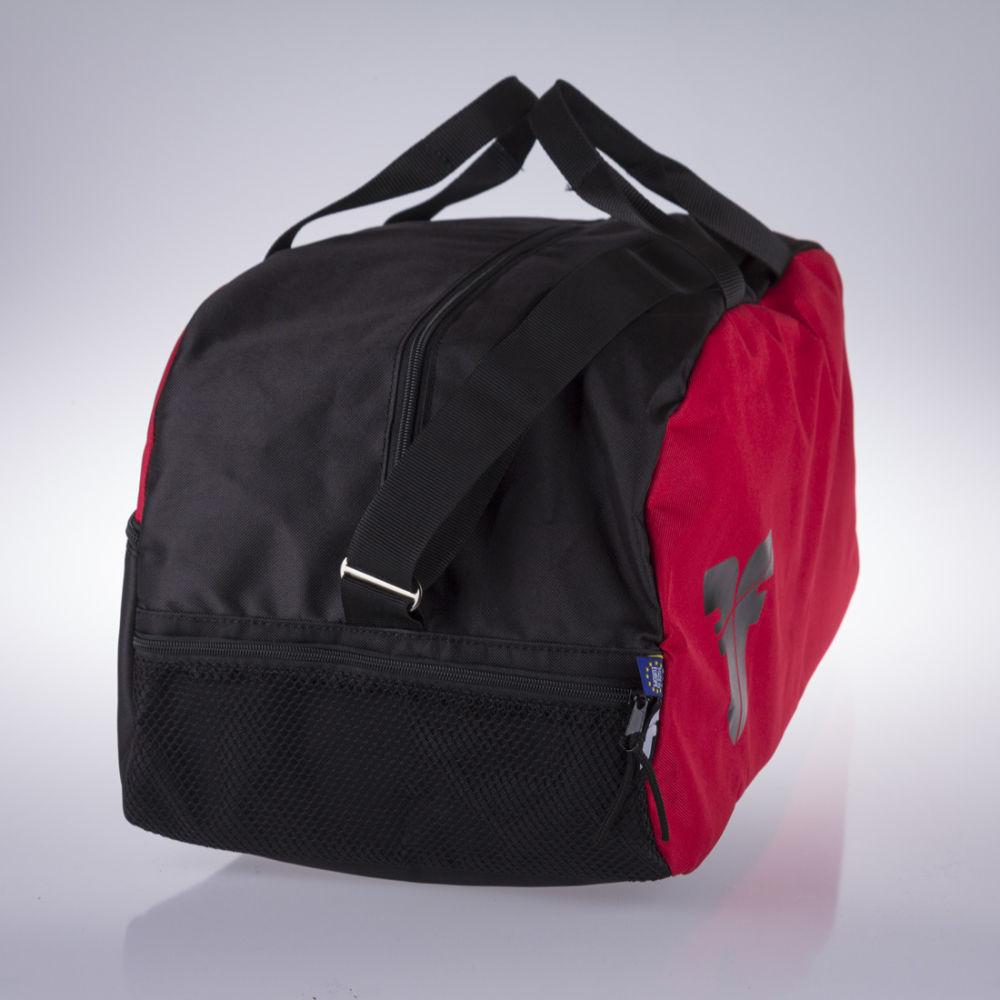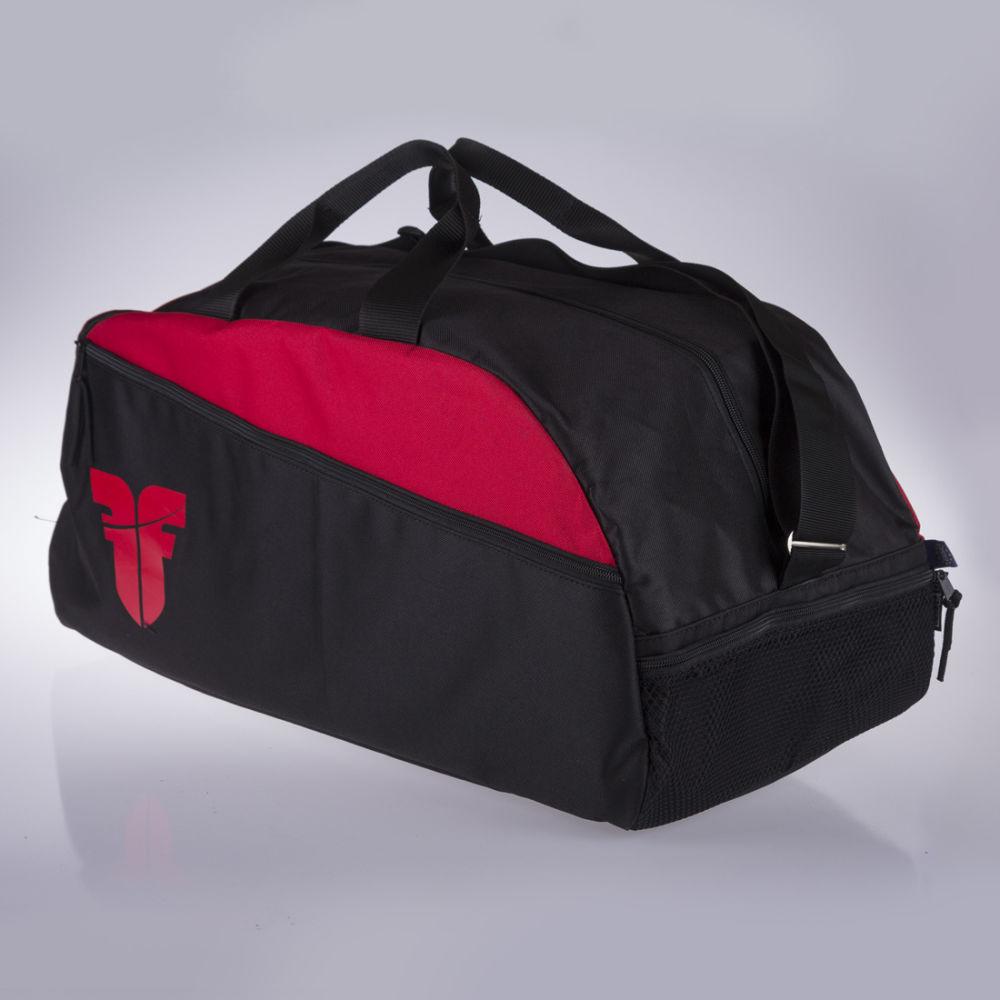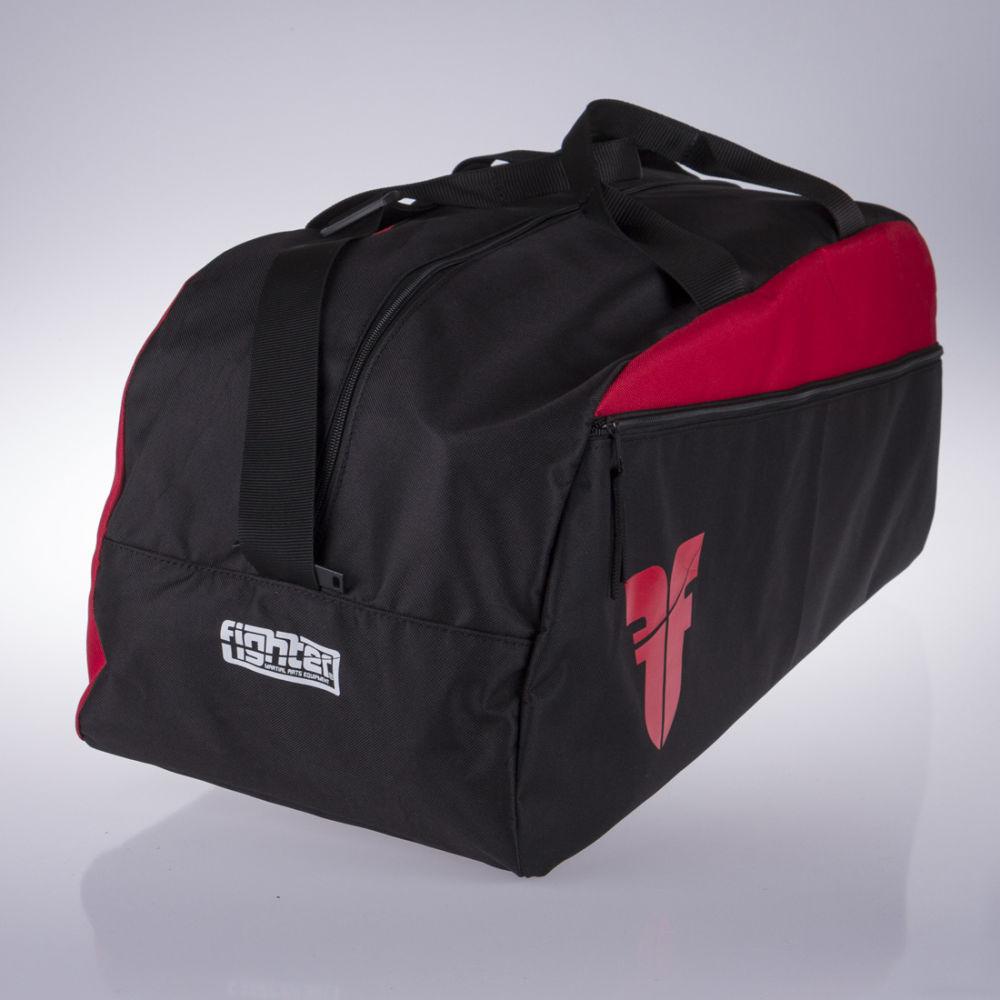 Fighter GYM Sports Bag - black/red
SKU: 44211001
---
FIGHTER GYM SPORTS BAG - BLACK/RED
Lightweight and simple SPORTS GYM bag from Fighters-inc. Made from waterproof polyester. The bag has two zippered full length  pocket storage spaces on the sides and a mesh net pocket that can be easily accessed from the front.   
This size is perfect for most of your equipment storage needs e.g. Thaibox and we carry several other larger bags. You can store shin guards, gloves, head-guard, knee protectors, towel, etc. 
The adjustable shoulder strap of the bag is extra long to carry over shoulder like a "backpack". The bottom of the bag is padded.
waterproof polyester
two zippered side pockets and front net storage
simple and practical cut
padded bag bottom
Available in other color options
size 26.6 x 11.8 x 11.8 inch 
MADE IN EUROPE