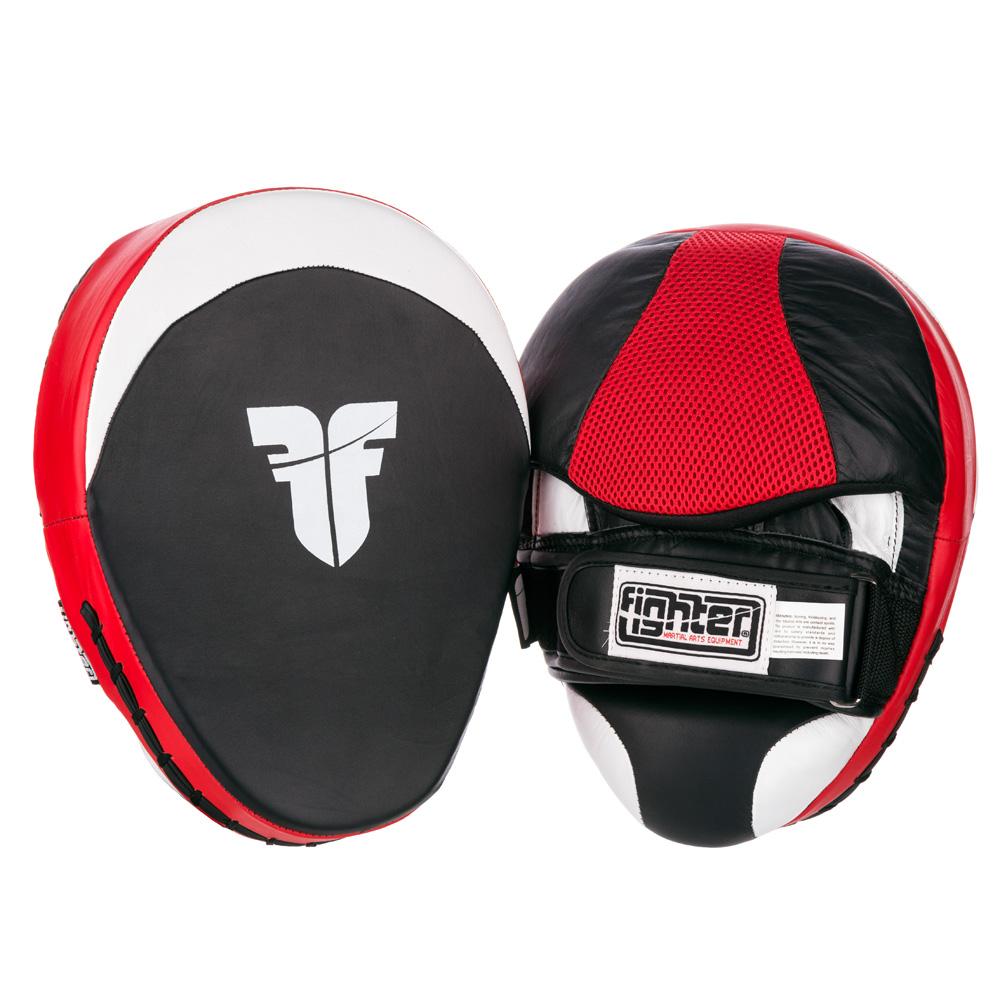 Fighter Focus Mitts
SKU: 28751001
---
These leather Fighter focus mitts provide excellent force absorption without being to bulky and losing responsiveness.

- The hand compartment is stitched securely to the mitt over an inner palm pad that provides an ergonomic feel.

- The Fighter mitt is secured to the wrist with a strong velcro strap.

- Great for all target training. Extra mitt length protects wrists from strikes.
Sold in pairs!