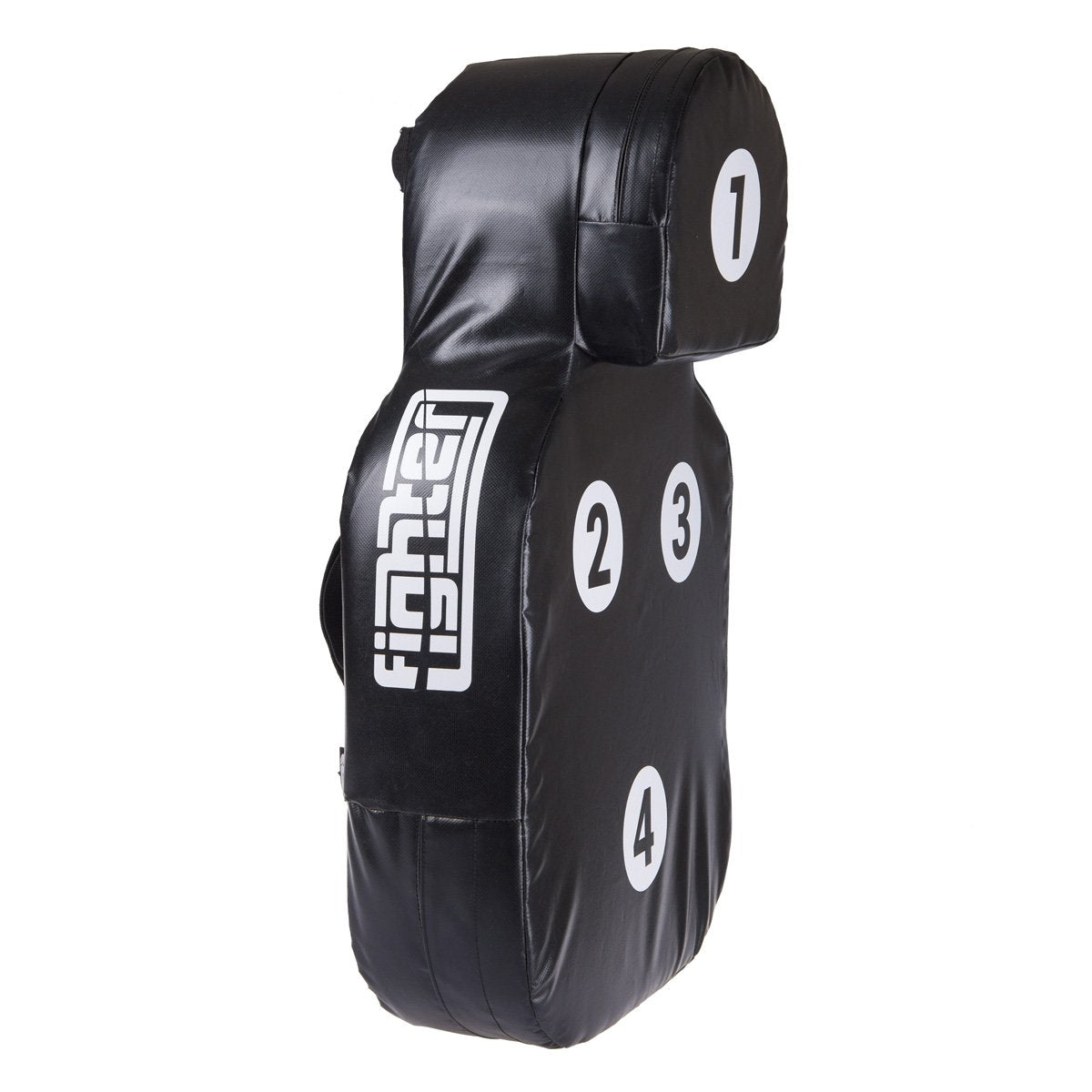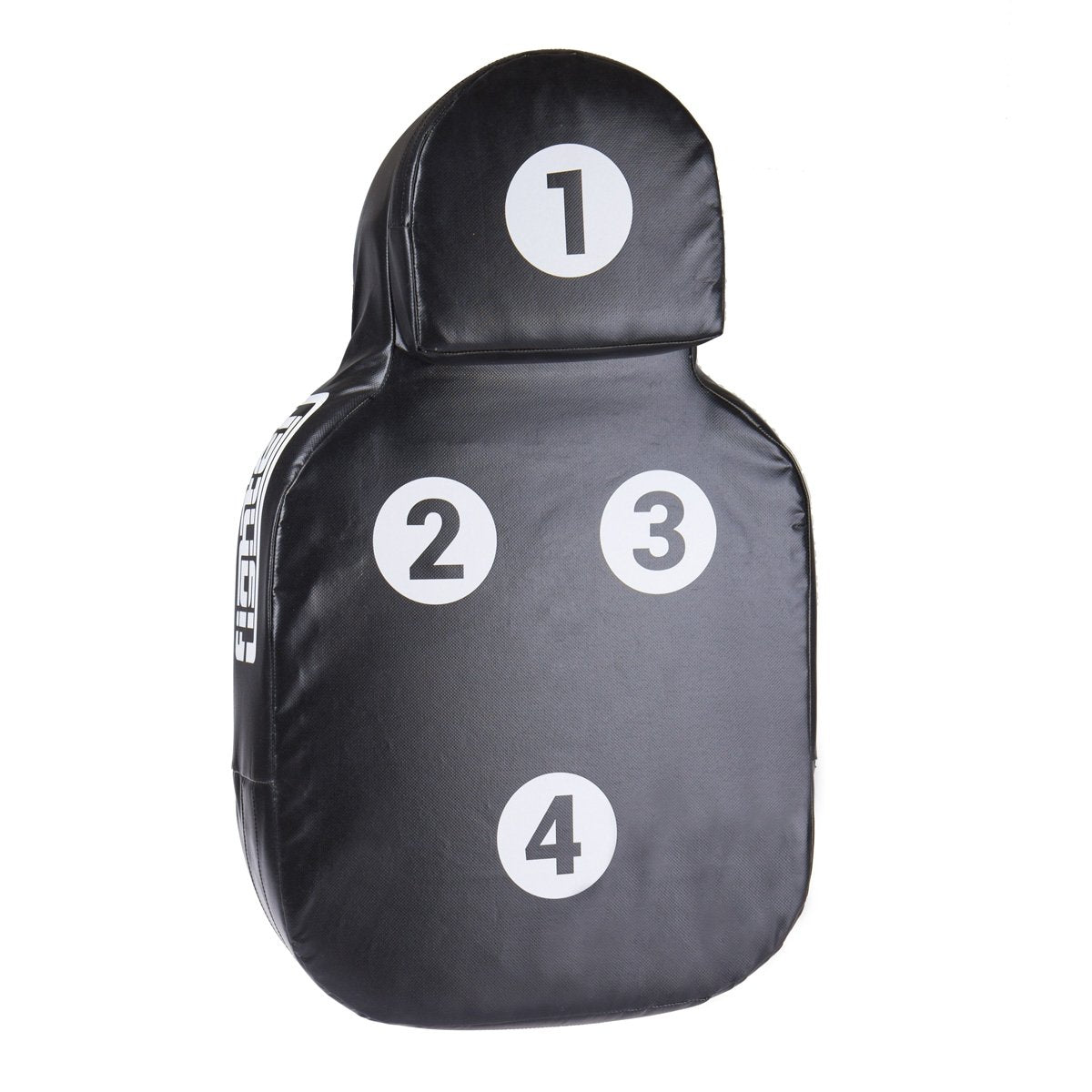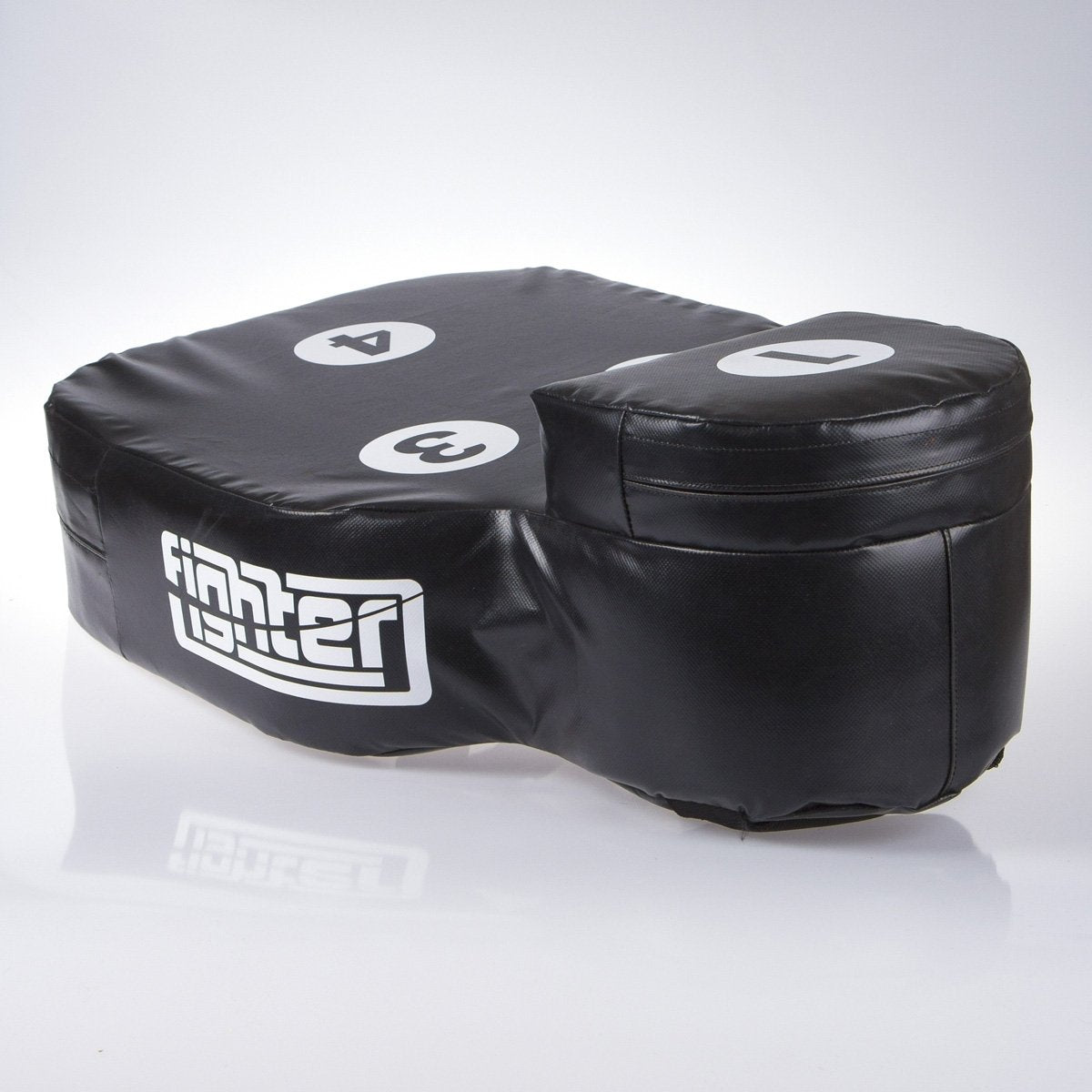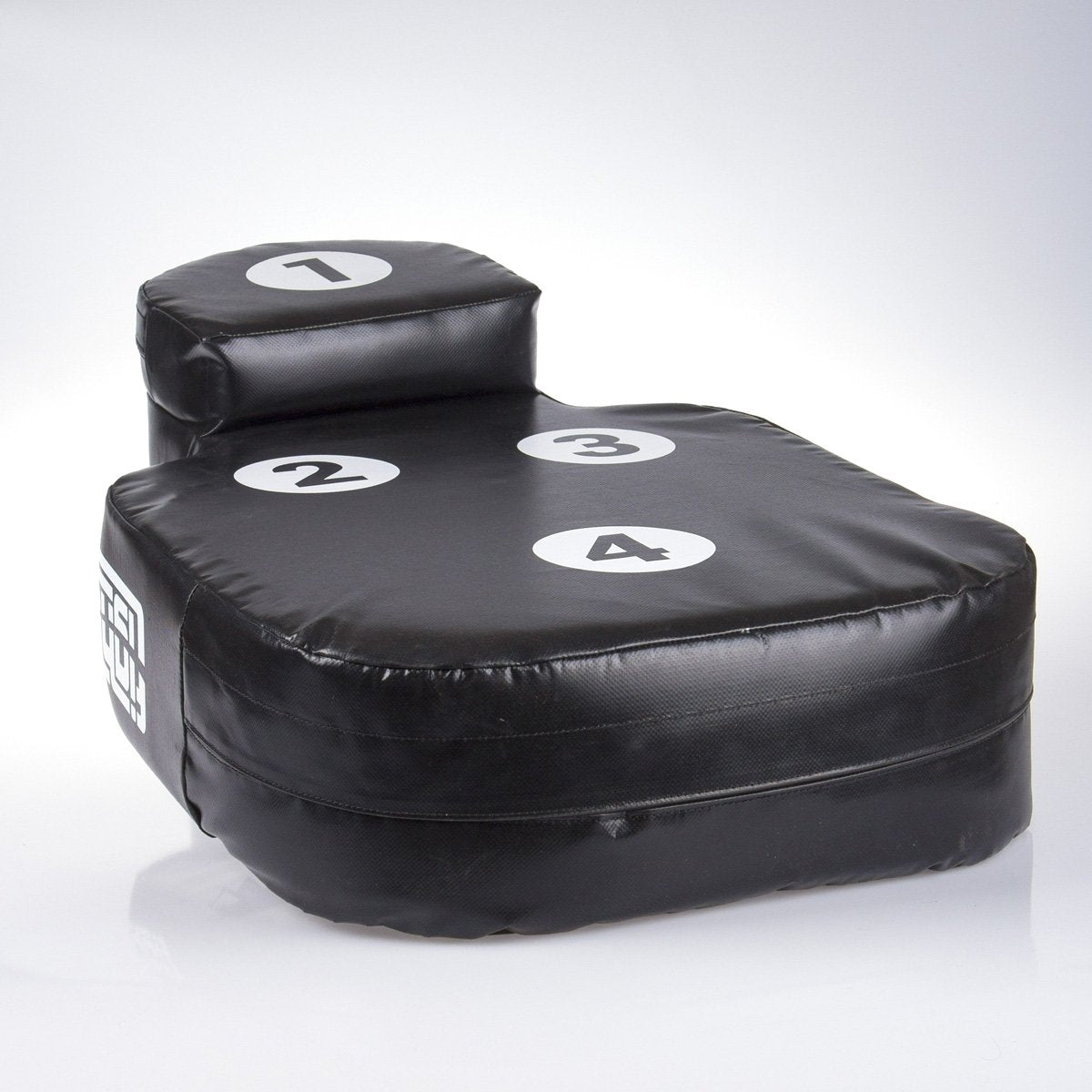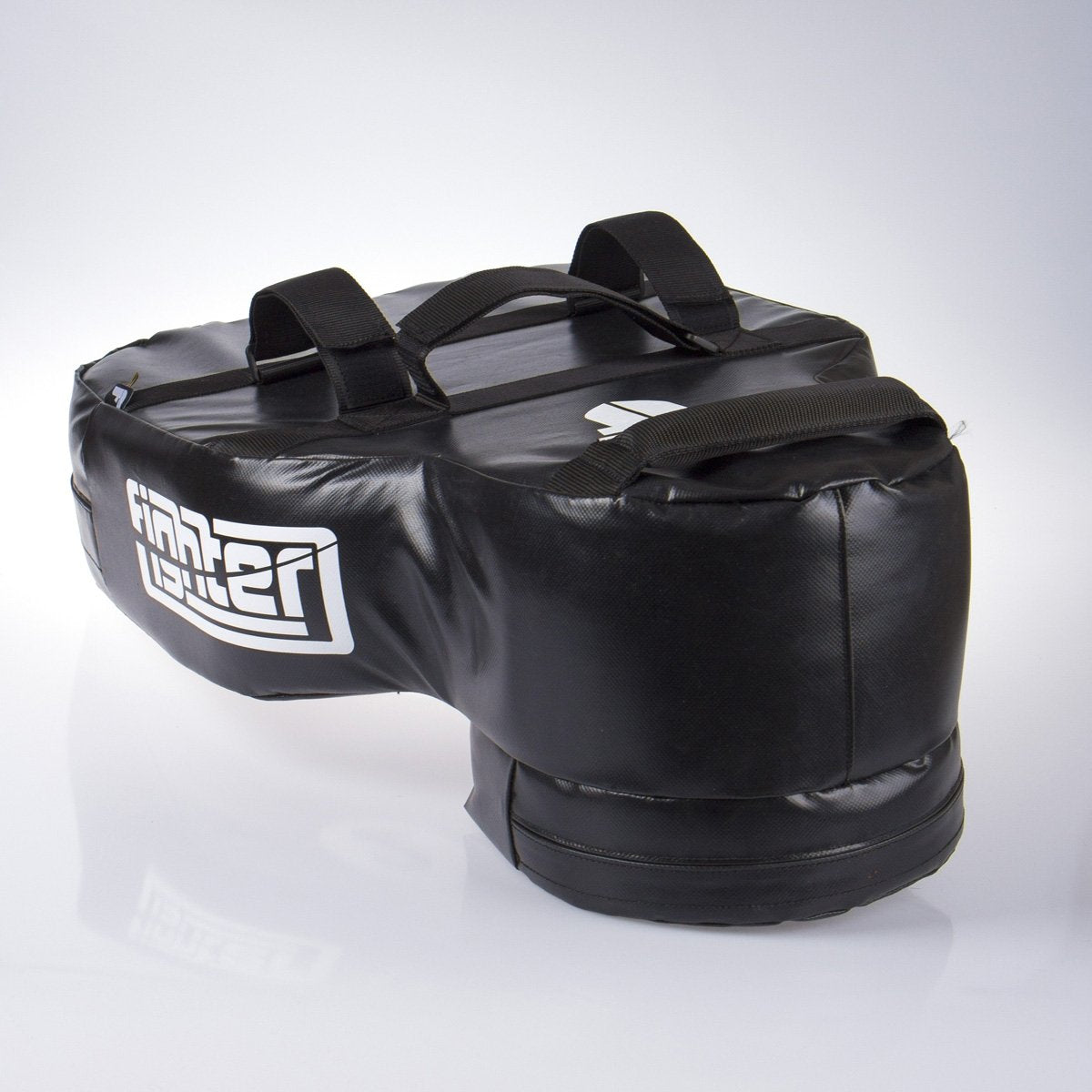 Fighter Body Shield Kicking Shield - black
SKU: 47541001
---
Fighter Body Shield Kicking Shield - black
is designed for kicking and punching. Its versatile use is exceptional. You can use this Fighter big body kick shield with a sparring partner but you can also use it solo as it can be strapped to use on a tree, pole, rail or anything else. You can use it solo on the ground to practice punches as they need to be thrown in MMA or self-defense.
You will effectively practice various combinations thanks to the small numbered targets.
Another advantage is the shape of the human body, which makes it easier to learn how to aim for kicks and punches. The entire shield is about 4kg only so any manipulation is easy and quick.
It is made of hardened vinyl, which you can use in tough conditions,  even in the open air.
There are completely rounded corners on this product, so there is no injury from sharp corners when simulating attacks on the practitioner.
This kick shield is about 15 cm thick in the "body" area about 25 cm in the "head" area. Such thickness will suffice needs of even the heaviest fighters!   
Features 
Durable materials, vinyl, hardened foam, polypropylene straps
Versatile use in a pairs or solo
Small numbered targets  for precision and combinations training
The shape of the human body 
Made in the Czech Republic