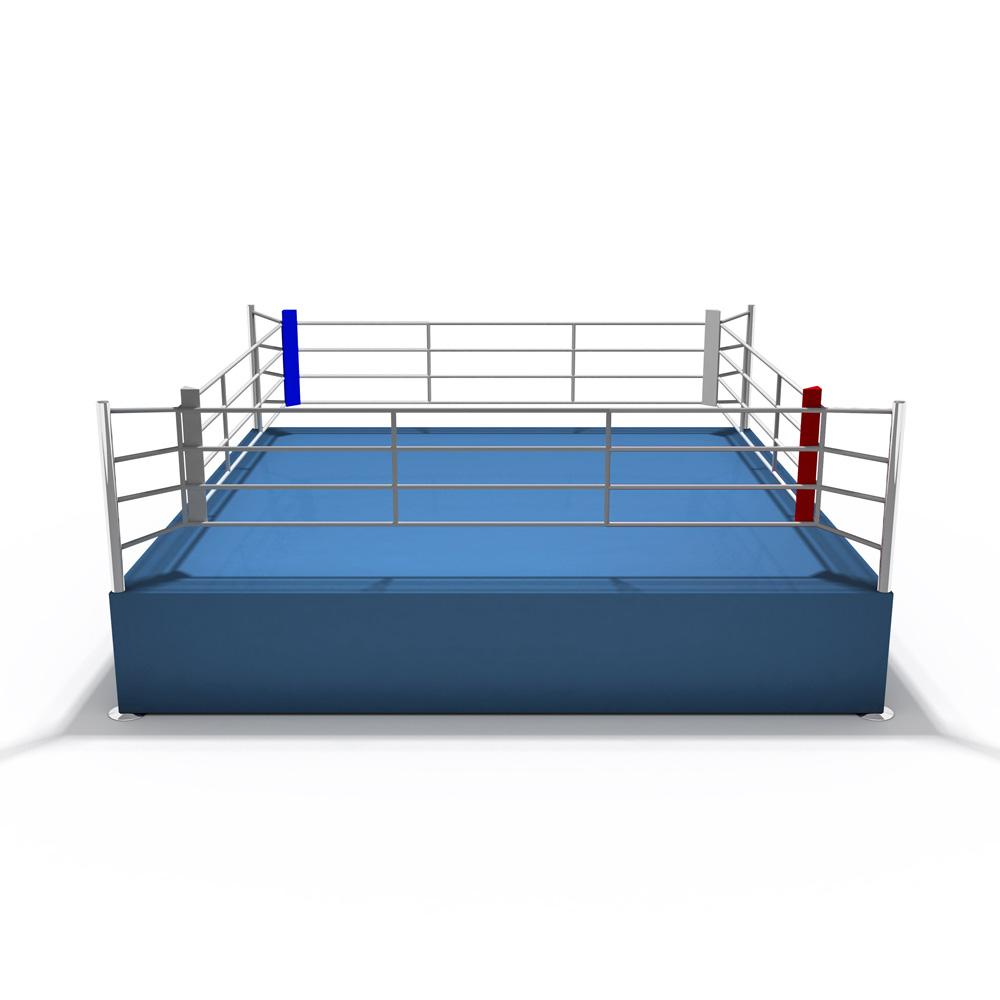 Boxing Ring 7,8 x 7,8 m according the AIBA ruels
---
Attention! Pre-Order Only
DELIVERY TIME IS FROM 4 TO 6 WEEKS FROM PLACING YOUR ORDER!
more questions? reach us at:  info@fightersportsgear.com
Competition Boxing Ring 7,8 x 7,8m - outside made according the AIBA rules.

- 4 ropes
- 4x soft corners
- 16x chain covers
- wooden floor
- 1,5cm foam
- upper and side canvas
- 3x stairs
- 2x spit containers
- 8x rope stripes

Technical data:
The boxing ring external dimensions are 7,8 x 7,8 m. The ring floor is situated 1 m above ground level, and it is supported by metal frame, which must be placed on a flat and solid surface.

The ring is surrounded by 4 lines of ropes attached one above the other. The ropes surrounding the 7,8 m ring create an area of 6,1 x 6,1m Two corners opposite each other (blue – red) are equipped with rotating seats for boxer resting. The ring is equipped with 3 pcs of stairs (to the height of the ring floor), each of the boxers and the ring referee have their own stairs.

The load-bearing construction of the ring floor is made of steel profiles with zinc-plated surface. The four ring corners are distinguished by red (1 pc), blue (1 pc) and white (2 pcs) colour. The ring floor made of wood is covered by shock absorbing mats and covered with a fabric top.

gross weight 1400kg



DELIVERY TIME IS FROM 4 TO 6 WEEKS FROM PLACING YOUR ORDER!