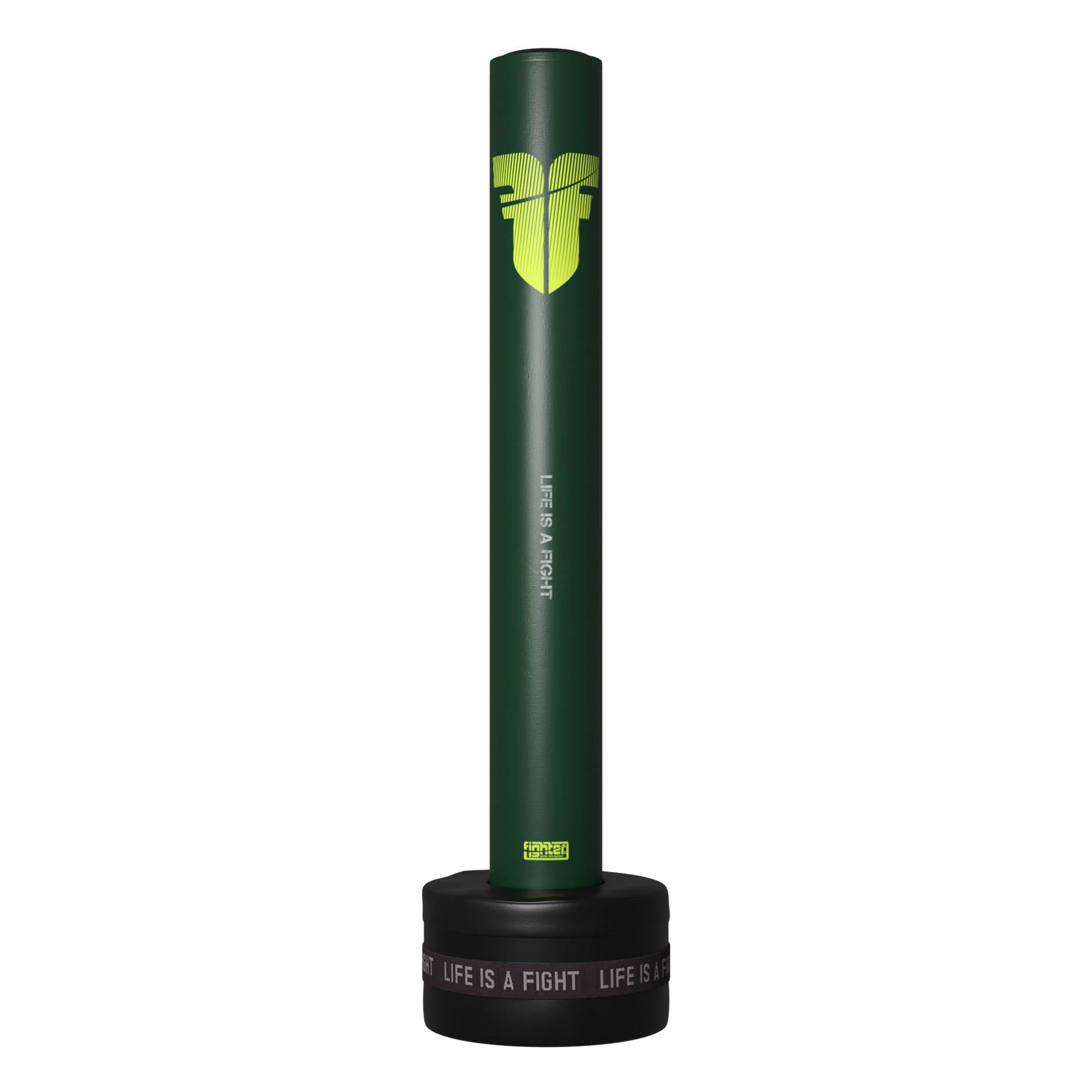 Fighter Free-Standing Boxing Bag SPEED - green, FSBS-05
SKU: 62731001
---
Fighter Free-Standing Boxing Bag SPEED - green
Fighter's unique Free-standing Boxing Bag SPEED brings a completely new training experience. The concept is designed for maximum possible use thus in the gym, outside your house or at home. It is a great tool for practicing various combat sports and martial arts.

It is an excellent product mainly because its weight is at the bottom of the body, which allows the bag to give you a nice feedback while punching or kicking it. This Free-Standing Bag model is ideal for training the speed and accuracy of punches/kicks. Its thinner size makes it an amazing product for training children or youth.
Unlike the other standing bags, there is no need to fill up its base, it is already finished from the factory. The base weights approximately 25-27 kg. Thanks to its weight, the bag itself is very stable. There is velcro on the bottom of the bag (body) as well as on the inside of the base. This ensures sufficient attachment of the bag to its base. The base has 4 integrated handles which make it easier to carry. 
The outside layer of both, the base and the body is made of highly durable Hitex Polyplan (made in Austria, EU). The bag is filled with several layers making the bag long-lasting as well as comfortable to punch/kick.
Suitable for

indoor

and

outdoor

use (see maintenance instructions)

Easily washable
Made of durable material

Height:

Bag: 170 cm; Base: 25cm

Weight:

Bag: 10-12kg; Base: 25-27kg

Diameter:

Bag: 20 cm; Base: 44cm
Made in Czech Republic, Europe (All materials used are from the EU as well)
- CAUTION - small abrasions are not a defect! They are caused by production and have no effect on the function of the punching bag!
All handling of the free-standing SPEED bag is shown in the manual!