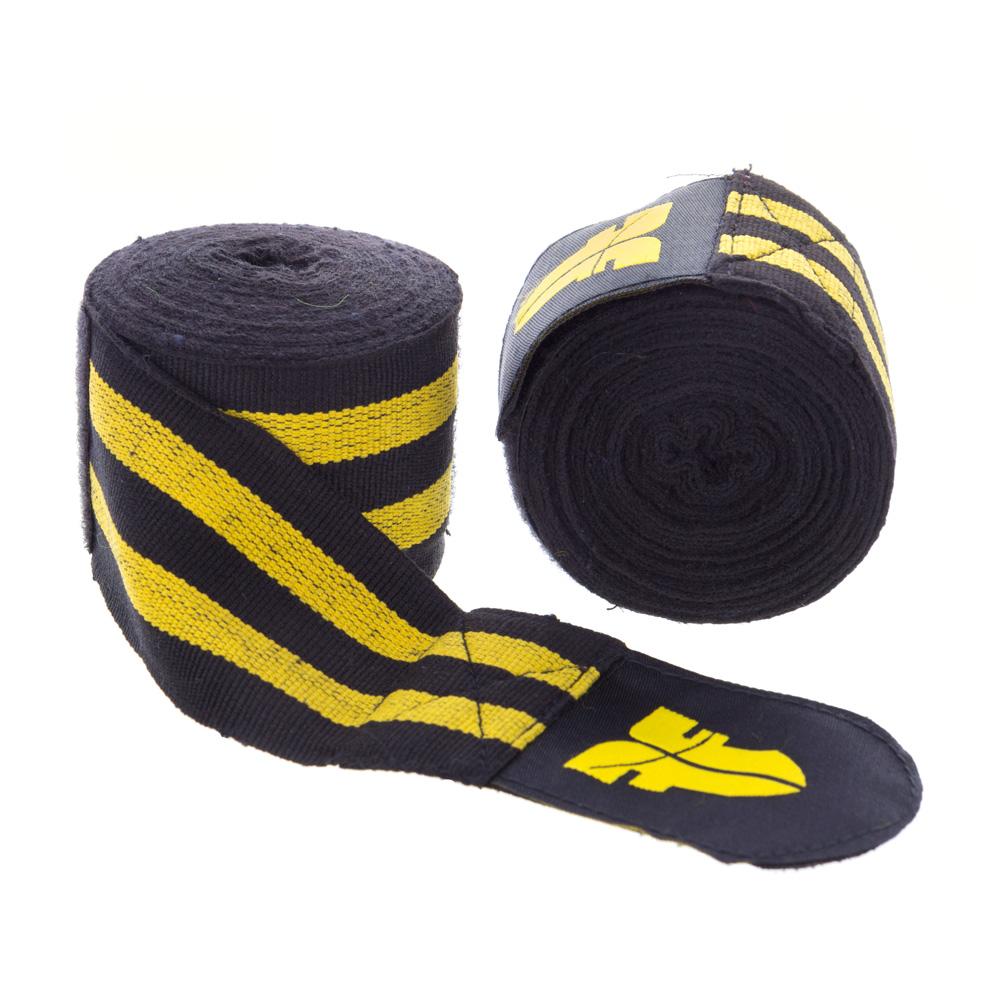 Fighter  Handwraps - black/yellow
SKU: 309610002
---
Classic semi-elastic bandage suitable for use in all contact sports. The bandage is made of a slightly elastic material - mixture of polyester and cotton in a proper ratio, which ensures optimal fixation of the hand and wrist.
The bandage has a velcro closure.
The Fighter brand brings great quality affordable for anyone.